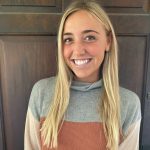 About McKenzie Beach
McKenzie Beach is an Account Manger for Nelnet Campus Commerce. Graduating from Doane University with a degree in Strategic Communications and a minor in Leadership, she first joined Nelnet Campus Commerce as a content coordinator intern, she researched and communicated what is needed for our clients and the public. McKenzie is now an Account Manager, working directly with clients to further enhance their payments experience. When McKenzie is not working, she enjoys baking and spending time with her family.
---
McKenzie Beach's Recent Articles
Nelnet Campus Commerce reminds institutions how important multi-factor authentication is and provides a list of cyber safety tips to give to their students.
Read More