Affordability and Predictability in Uncertain Times: A Conversation on College Affordability and Cash Flow
Higher ed institutions are still dealing with the unpredictability of COVID-19

Predictive analytics can be used by institutions to aid in their tough decision making

When it comes to financial literacy for students and their families, any department can take the lead
Unpredictability of COVID 19 Still Having an Impact
With the unpredictability of COVID 19 still having an impact on higher education today, it is becoming more important for institutions to use data and leverage that information to facilitate decision making. Having the right data can be helpful in planning out decisions that can be a game changer or a life line for your institution. Analytics can be used to help you better understand funding sources, encourage students to enroll,  predict cash flow more accurately, and understand which financial levers to utilize to help students succeed and graduate.
In this webinar, "Affordability and Predictability in Uncertain Times: A Conversation on College Affordability and Cash Flow," the panelists were asked to describe what they feel the climate is in higher education today and offer their insights on predictive analytics. This panel consisted of Andrew (Andy) Darling, Chief Technology Officer, Applied Performance Analytics; David Glezerman, Senior Partner, The DRG Group; Jackie Strohbehn, President, Nelnet Campus Commerce; and Daryl Robinson, Director, Product Strategy, Nelnet Campus Commerce.
Perspectives on the General Climate in Higher Education Today
With the pandemic slowing coming to an end, many institutions have had an opportunity to review the most recent census data on their campuses, giving them a clearer understanding of what's happening with cash flow on their campuses. David Glezerman, Senior Partner, The DRG Group, suggested any new decisions being made need to be driven by data and how you move in the future will be data dependent. Daryl Robinson, Director, Product Strategy, Nelnet Campus Commerce, said he has been hearing things are hard right now and higher ed is at a crossroads trying to figure out how to remain relevant when, for the first time, people are starting to question the value of higher education. "Costs are rising and affordability is a real concern," Daryl said. With the country having record educational debt, schools are looking at creative ways to maintain cash flow. "Recruitment and retention have never been more important to the survival of educational institutions," Daryl continued.
During this webinar, the participants were asked several poll questions and the panelists were asked to weigh in on the top answers for each question. When the first poll question was posted, What topics are at top mind at participating institutions in this webinar?, the answers from participants were a mix of affordability, completion rate, cash flow, enrollment, and retention, with enrollment concerns being the most selected answer. To this, David said he was not surprised to see that the highest answer was a combination of all options leaning towards enrollment as right now institutions are in a survival mode to keep students in classes, whether physical or virtual, which is where the cash flow is going to come from to keep the intuitions going and get through the pandemic much easier.
Since this was a webinar on predictability, the use of predictive analytics was posed. Poll question number two asked: Does your institution utilize predictive analytics for retention or cash flow analysis? Many participants answered they do use predictive analytics; however, some answered "occasionally." Andrew (Andy) Darling, Chief Technology Officer, Applied Performance Analytics, stated that by the end of this webinar, he'd like the occasional users to see the value in analytics and agree to use them all the time.
With higher ed facing many challenges today, the panelists were asked to give their insights on what can be done to better predict enrollment, retention, and cash flow, while at the same time managing affordability drivers to help students. Andy said that while the amount of available data can be overwhelming, there are about a dozen or so main fields of data that should be collected and analyzed. These fields can provide a meaningful framework to effectively analyze and predict models of understanding, which are trying to resolve the three R's: revenue, reserves, and retention. "Predictive analytics can help an institution focus on those students who are in need and by doing so, the institution can increase their revenue, reduce their reserve requirements, and they can increase their student retention as a result. Analytics helps to answer those three R's," Andy explained.
When it comes to enrollment and retention, financial literacy for students is extremely important. Any department in your institution can start a financial wellness program, and the costs shouldn't be a deterrent. Many institutions across the county offer free financial programs online, like Harvard University and Indiana University. Students need to be educated on their funding options so they can have a better understanding about how they can afford their education and learn that not all funding comes from one source. Jackie Strohbehn, President, Nelnet Campus Commerce, weighed in on this topic and said, "It's not just federal and private loans, it's also 529s, scholarships, payment plans, and income share agreements (which are increasingly popular in the tech space). The more options you (the institution) offer, the more you can impact those three R's Andy spoke on."
The data resulting from predictive analytics is one of the key elements to look at when trying to manage keeping costs down and maximizing revenue opportunities. With many students struggling to afford their educations while in the middle of it. David said, "Data is now so critical to finding new solutions to maintain affordability at a time when institutions are as crunched as they've ever been." However, institution budgets being stretched shouldn't be a reason not to invest in new technologies. "Taking advantage of new technologies and concepts are going to lead us into best practices and ideas and these are going to revolutionize service delivery in the long run," David continued.
Enrollment numbers are down at many institutions and state contributions have been reduced, making cash flow a real concern. Daryl shared that 16 percent of first-year students were either unable to attend or chose not to attend school in the fall of 2020, and schools had to cut costs as a result of these realities. "Predicting cash flow is more important than ever. Schools need to chase down every dollar and be able to predict who will pay and who will struggle to pay and help those students work through those issues," Daryl said.
To help with cash flow insecurities, institutions can look at finding new revenue streams, and evaluating the success or failure of a program and make the hard decisions which are now more crucial than ever. According to Daryl, in his home state of Ohio, the University of Akron has cut 6 out of its 11 colleges to focus on the things they do well. "Knowing where you are financially successful and, more importantly, where you will be financially successful is vital to helping keep the doors open and this is what analytics is helpful with," Daryl explained.
Looking ahead to the release of the new PCI DDS 4.0 standard, the Q2 timeline has been shifted towards the end of 2021 or early 2022 due to COVID-19. As we
Even though there is the assumption that analytics are being used for good, there are some precautions that still need to be taken and things users should be aware of to reduce unintentional bias or barriers to student success. Andy shared, "I think the whole aspect of using non-biased fields of data will lead you to non-biased predictive analytics. We build predictability from historical data, we look at what has been, and we look at the current data and infuse it together so the predictability gets enhanced and improves as you go forward." Also, he made it very clear that the key for analytics is no predictive data should ever be used in making admission decisions. When being used for the revenue and retention aspect from a predictability perspective, make sure to always utilize the ethical, non-biased information needed to make those types of decisions. If there is unintentional bias in the data there will be unintentional bias in the results of the analytics. "Analytics engines are only as good as the data you feed them," Daryl added.
A great example of an institution successfully using ethical, predictive analytics is Georgia State University. This institution has ethically used analytics to engage with students in a way that has positioned them to graduate more minority students, putting them at the top of the ranks in the nation among non-profit colleges and universities in the number of bachelor's degrees conferred to African Americans each year. This is the first time in U.S. history that a not historically black college or university received this distinction.
The participants were asked a third poll question: Would you find predictive analytics helpful in your decision making? The results were a very positive "Yes" and "Yes, if it's easy to use." Our panelist were pleased with these answers and they did agree ease of use is important as is knowing how to start using analytics. An easy place to start is think about how analytics can make predictions for you. Think about where in your business if you had predictions you could make better decisions. "Everyone is being asked to do more with less and those in education are probably feeling this more than anyone, but funding is trending downward yet your students and customers are expecting more from you than they ever have; this is where data analytics is helpful when making decisions. It can help you organize the chaos and focus your resources on the most important areas. When you can predict who might need help and you can react proactively, it can really make a difference," Daryl explained.
Practical Next Steps and Getting Started
The final poll quested asked to the participants was, What would be the most important aspect for you in implementing predictive analytics at your institution? Answers included a combination of affordability, ease of use, minimal effort to configure, and return on investment. Though these answers help to clarify what aspects are important for implementing analytics, the next question is how do they, and you, get started? David and Andy both agreed that knowing your data points are crucial. "Making predictability work for the institution is the key. Identify what fields of data the school needs, what are the key performance metrics, and how does it help, and then take action," Andy explained. Jackie said where you start can have the most impact and if you are seeing trends start there. Daryl agreed with this and concluded, "Organize the chaos; determine where you will get the most benefit from the information."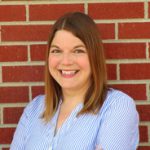 Author: Natalie Schwarz
Natalie Schwarz is a Content Marketing Writer for Nelnet Campus Commerce. She holds a Master of Arts degree in Creative Writing and has over a decade of professional writing experience. When she's not crafting content for blogs, case studies, and social media, you can find her enjoying the outdoors with her husband and their twin boys or relaxing with an embroidery project and a podcast.