Nelnet Cashiering
Manage all transactions across campus and reduce your office's workload.
Payments, Unlimited
Streamline payments and make departmental deposits, allowing posting mail-in payments and other transactions to be simple! With Nelnet Cashiering, your institution can automate payments, making all your transactions more convenient and data entry more efficient.
See Cashiering on Campus

about Payments, Unlimited
Improved Efficiencies
With Cashiering, provide your campus with enhanced efficiencies and reduced manual entry errors, giving your business office more time to do what they do best – support student needs.
Improved Processes
No more tracking down receipts or departments using different systems – Cashiering is an all-in-one solution that gives the power back to your business office and simplifies the reporting process.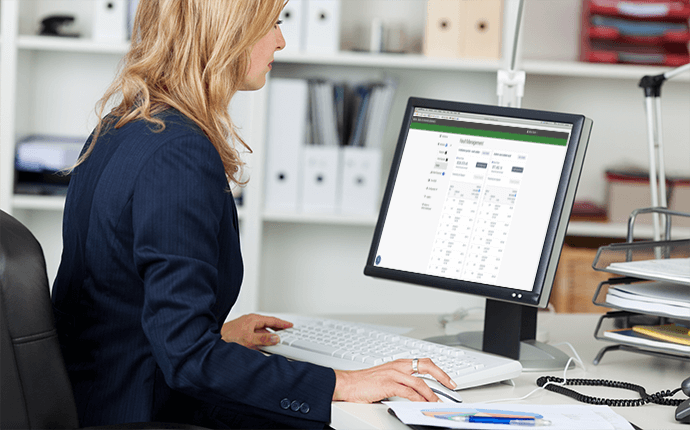 Streamline Payments and Deposits: Whether students are paying for tickets or a parking fine, simplify the payment process and automate administering and posting of departmental deposits and mailed-in payments.
Automate Payment Management: Save time and money for your institution. In-person payments update automatically so you can review and reconcile payments at the end of each day.
Expect Simplicity: Make student transactions more convenient. With Cashiering, take advantage of better controls and tools, reduce data entry, pull student account details automatically, and scan up to 50 checks at once.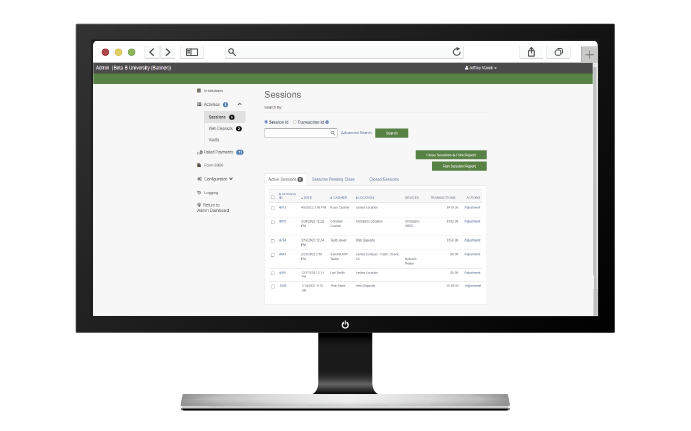 Prioritize Comprehensive Reporting
View all payments made throughout the year or focus on a specific period. By integrating Cashiering campus wide, your institution will have unlimited ease in pulling and analyzing reports.
Set up Integration Campus Wide
Nelnet Campus Commerce is committed to integration with student, financial, card processing, and check imaging systems to make manual processes automatic. Cashiering lets you set up controls on the front-end so that your departments have more freedom to carry on day-to-day transactions.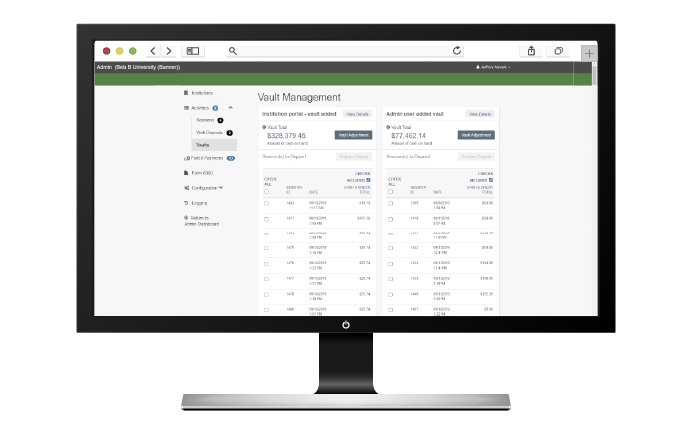 Make Payment Technology Simple
Cashiering resides on a server outside of the school's system where it integrates into our PCI-compliant environment, making it fully hosted externally. Cashiering provides fast, reliable processing and offline capabilities so you can accept point-of-sale payments like many other Nelnet Campus Commerce schools.
They were fantastic. When the cashiering solution we needed wasn't available, Nelnet Campus Commerce built one for us and in only three months. They did an amazing job.

Amanda Bock

Bursar Indian River State College
Give students the opportunity to spread payments throughout the semester rather than paying everything at once.