Find a Success Partner in Nelnet Campus Commerce
Together, we'll forge true partnership to support the growth of your institution.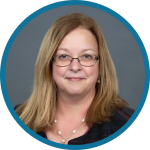 Nelnet's customer service and support teams are the best I have worked with in over 20 years of higher education experience. No matter the issue, the team always responds promptly and usually has a solution within a few minutes or hours.
Carol Hutson, Controller, Blinn College
When issues or questions arise, we know timing is everything. Your dedicated customer service team is ready and waiting to respond to inquiries as quickly as possible. We pledge to provide efficient solutions to keep your institution's payment processes running smoothly.
See What Success Looks Like
Peace of Mind
Our primary focus is on your success. With Nelnet, you'll have less reasons to worry because we'll work together to meet your goals and overcome challenges.
Consistent Support
Each higher ed institution is unique. And the support you receive should be too. Your consistent, dedicated customer service team will take the time to understand your specific needs.
Responsive Assistance
Time is of the essence. Quickly addressing your questions and concerns is a top priority. Our customer service team is highly responsive, ensuring you receive timely assistance when you need it most.
Partnership, Not Just Service
When you engage with Nelnet, you're not just a customer, but a valued partner. Together, we'll work hand in hand to create lasting impact and long-term success for your institution.
Case Study: University of Oregon
We've proudly served the University of Oregon for over 15 years. As we've grown, so has our ability to offer excellent customer service and partnership for years to come.
Read Case Study

from the University of Oregon
The support at Nelnet Campus Commerce is great! I never feel like my questions won't get answered because it isn't my contact's area of expertise. They will always go above and beyond to get the answers I need.
Shawnia Gurtz, Student Finance Coordinator Bismarck State College
Nelnet Campus Commerce by the Numbers
Institutions Partnered With
Annual Payments Processed