Interview Corner
Derrick Shy
New Business Development Executive, Southeast Region, for Nelnet Campus Commerce
Derrick has been in the higher education industry for over 20 years and recently joined Nelnet Campus Commerce as a Business Development Executive for the Southeast Region.

In his new position, he is looking forward to getting out and in front of campuses in person and starting to learn how he and Nelnet can be of assistance to higher education institutions.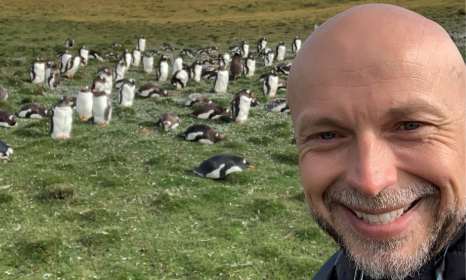 Before coming to Nelnet Campus Commerce, what are some of the highlights of your career?
I have spent my entire career, over 20 years now, within the higher education community and specifically in roles serving student financial needs. I started my journey on a small campus and served as Student Accounts Manager, Bursar, Director of Financial Aid, and left that institution as Director of Student Finance. Then, I went on to work in service roles at a financial institution, an educational technology company, and most recently, a company that provides college students with tuition insurance.
What do you enjoy about working in the higher education industry?
I have always believed in and supported the value of higher education; whether that be a traditional path or a trade school, vocational program, etc. – expanding one's ability and knowledge is key. While I may no longer be on a campus, I still have a passion for helping campus administrators, students, and their families make paying for and financing an education attainable and a priority.
What interested you in the role of Business Development Executive?
I have been blessed with opportunities along my career path to lead, manage, and serve teams and other organizations. Recently, I made the decision to return to my "roots" and get back to what I do best—relationship building and working directly with campuses to implement change. Through my various roles and experiences in the higher education industry, Nelnet has always been a name and organization that I've been acutely aware of and respected. This opportunity was exactly what I knew would bring me the personal satisfaction I was seeking and trying to return to.
What are you looking forward to most as you start in your new position?
I am absolutely looking forward to getting out and in front of campuses in person and starting to learn how I, and ultimately Nelnet, can be of assistance in their changing worlds. Realizing that change in higher education is often a slow, complex process, it's important for me to understand the trends and needs of my campuses. I'm looking to position Nelnet as a true partner, not just a service provider that can and will be there for them as those changes continue.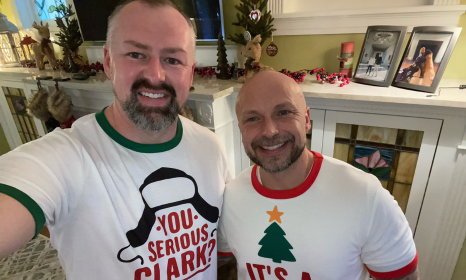 Are there any skills or experiences that have been instrumental in your career?
By far and away, I believe my most valuable asset and skill is my genuine love for and ability to create new relationships. It's often times considered cliché, but when you hear "people buy from people, not companies," – it's absolutely true! I have had campus representatives tell me that verbatim. None of us like to feel as though we're being sold to. When I approach any opportunity, new or established, it's about the relationship and connecting with someone, not about trying to sell them something. This approach ensures a greater sense of trust and long-term partnerships (and true friendships in many cases).
What techniques help you stay organized and focused?
For me, I always try to eliminate unwarranted "noise" and focus on what I need to do to win each day. I set myself reminders, literally on my Outlook calendar, for key items that I need to get done each day. Often times I create them as actual appointments to ensure my day doesn't get away from me without accomplishing them.
Is there something new you'd like to learn this year, and why?
Being new to the Nelnet team, I admit I have a lot to learn, but for me the largest learning opportunity comes in the form of technology and our various integration partners. I am a relationship seller and builder at heart so I don't always give the technical components as much attention as I perhaps should. For me to be successful and to generate wins, it will be critical for me to increase my knowledge of current trends and the needs of our campus partners when it comes to emerging technology.
Share with us a valuable piece of advice that someone has given you.
Always keep your integrity, no matter what you do. No matter the decision or situation you find yourself in, always do the right thing and lead with integrity. People are watching and will make decisions about you (and potentially make buying decisions) on who you are and what you stand for.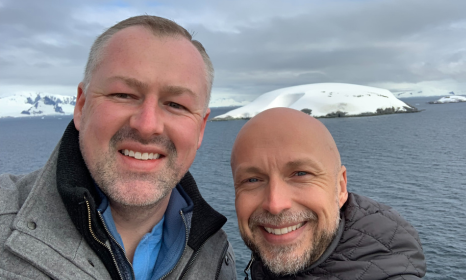 What's the most memorable vacation you've ever taken?
Hands down, our most recent trip to South America and Antarctica is the most memorable. In the span of 14 days we experienced the amazing energy of Buenos Aires, to kayaking with sea lions and whales in the warm waters off of Argentina. Then, on to snow and ice while watching penguins off shore in Antarctica. Unless someone has seen the raw beauty of Antarctica themselves, no words will ever do it justice.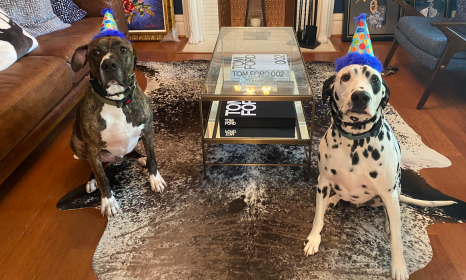 Outside of work, do you have any activities or hobbies that you enjoy?
Aside from my passion for travel, I enjoy staying active and exercising. My husband and I enjoy a good meal, a good glass (or bottle!) of wine, and trying new and local microbreweries and craft cocktail lounges.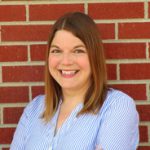 Author: Natalie Schwarz
Natalie Schwarz is a Content Marketing Writer for Nelnet Campus Commerce. She holds a Master of Arts degree in Creative Writing and has over a decade of professional writing experience. When she's not crafting content for blogs, case studies, and social media, you can find her enjoying the outdoors with her husband and their twin boys or relaxing with an embroidery project and a podcast.