The Importance of Mentorships in Higher Education
January is National Mentoring Month.

Both mentors and mentees can benefit from mentorships.
With January being National Mentoring Month, Nelnet Campus Commerce wanted to take the opportunity to share some tips on mentorships in higher education. Having a mentor or being a mentor can be great for career growth or even personal growth, and it doesn't have to only be a student/instructor relationship. Mentors can be colleagues, managers, or anyone whose life or work you value and admire, and whom you think might be a good guide. Our blog will cover the importance of mentoring, how to find a mentor, how to become a mentor, and the benefits that can come from mentorships.
Importance of Mentorships
A mentor is someone who acts as an advisor to a less experienced individual, known as their mentee. Mentorships are important as they can provide benefits for both the mentors and their mentees, like improved personal and professional career development, leadership development, and the opportunity for reverse mentoring. Usually, a person will seek out a mentor who works in their same or desired field. The mentor helps this individual grow and develop as a professional, often offering advice based on their more advanced knowledge or experience.
Finding a mentor may take a little research on the mentee's behalf. If you're a mentee, start with knowing your own goals, as the more specific you are with your goals, the easier it will be to find the right mentor. Ask yourself who you look up to or who has a job you'd like to have in the next several years. Use your own network to find a mentor as they could be someone who is already familiar with your work and abilities, making them more effective at mentoring you. Then, prepare your pitch to them asking to be your mentor. Be specific about what you like about the person's work and why you'd like to meet with them.
Becoming a mentor takes looking at your own specific set of skills. Ask yourself if you have the experience, ability, interest, and communication skills required to become a mentor. If you're an expert in your profession with good communication and teaching skills, plus an interest in seeing someone reach their potential, you're ready to be a mentor! You don't need to have had a mentor in your life to be a mentor, but the inspiration of your past experience may help in your decision making as well. Additionally, employees who serve as mentors report greater job satisfaction and greater career success.
Being a mentor or mentee can come with many benefits for both individuals as a mentorship is a two-sided relationship.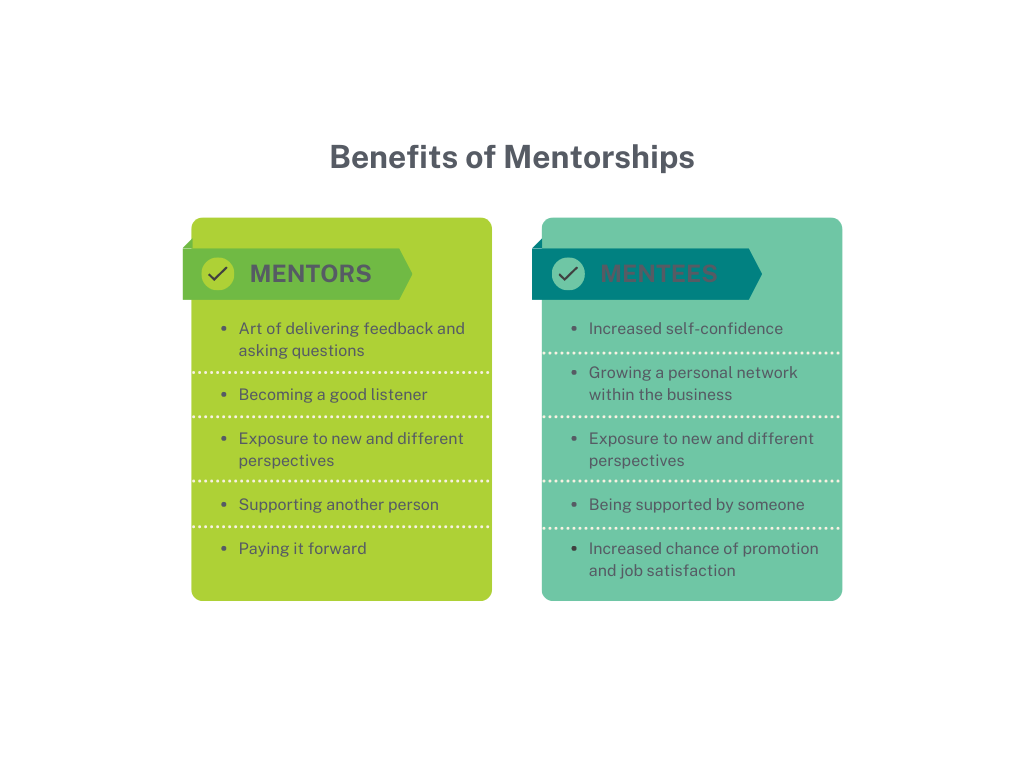 Mentorships can be started at any point in your career. When starting a mentorship, a mentee should have their goals ready and a mentor decided on. For a mentor, they should have confidence in their experience and abilities to be a guide to a mentee. Building a mentorship can be the start of a long and trusting relationship that can motivate and guide those involved toward future goals and career success.
Want more reading on goals? See our blog: SMART or PACT? Setting Your Goals in 2023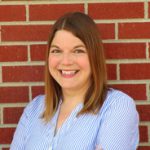 Author: Natalie Schwarz
Natalie Schwarz is a Content Marketing Writer for Nelnet Campus Commerce. She holds a Master of Arts degree in Creative Writing and has over a decade of professional writing experience. When she's not crafting content for blogs, case studies, and social media, you can find her enjoying the outdoors with her husband and their twin boys or relaxing with an embroidery project and a podcast.