Updates from the Hill 2023
NACUBO shares updates on what's been happening on Capitol Hill

Several pieces of legislation concerning higher education are needing to be passed

Two Supreme Court cases involving higher education are to be decided by June
Nelnet Campus Commerce partnered with the National Association of College and University Business Officers (NACUBO) to bring you a webinar focused on timely legislative updates from our nation's capital that affect higher education. This webinar was led by Liz Clark, Vice President for Policy and Research for NACUBO, an expert in all things policy interpretation and someone whom you may recognize from past CampusConnect sessions.
This webinar examined how the current political climate is impacting higher education, as well as, what regulatory changes might affect the business office, along with a discussion on what's happening in the Department of Education and other agencies.
With Republicans controlling the House and Democrats controlling the Senate, and neither party with much of a majority, advancing legislation concerning higher education may be difficult. "We have circumstances on Capitol Hill that are ripe for gridlock. It will be very difficult for legislative activity to more forward," explained Clark. Meaning, any big pieces of legislation that move forward are going to need a lot of compromise within the Republican Party or across party lines.
Also, President Biden's 2024 Budget request is mentioned which proposes several items, including:
Raising the maximum Pell Grant Award to $8,215 for the 2024-2025 academic year
$30 million for Postsecondary Student Success Grants
$2.7 billion in help for student loan borrowers returning to repayment
Research funding for the Dept. of Energy ($35million), National Science Foundation (18.6% increase), and the Dept. of Agriculture ($95 million increase), among others
"When you read the news about the President's budget request, remember it is simply a request," reiterated Clark.
There are several pieces of legislation that must be passed by September 30, 2023. These include: raising the federal debt ceiling, fiscal year appropriations, the Farm Bill, and FAA reauthorization. The piece of legislation those in higher education need to watch most closely is the federal debt ceiling. Congress will need to approve raising this at some point in the year. If the debt ceiling isn't raised, it is up to the Secretary of the Treasury as to which federal bills get paid, which can affect how higher education institutions are drawing down their funds from the federal government.
Admission Practices and the use of Affirmative Action
From the questions asked and the way the case was heard, Clark thinks we're going to see a rollback of the use of affirmative action in admission. The case was complex, so she feels there will be some complicated nuances to this decision, which will bring a lot of attention to colleges and their admissions processes.
It is suspected that a decision will be made on if the Biden Administration can go forward with its Student Loan Forgiveness Plan. From the way the hearing went, Clark and those at NACUBO predict it doesn't look good for those with student loans who are expecting them to be forgiven.
There has been no shortage of activity at federal agencies, including the Department of Education, the Consumer Financial Protection Bureau, and the Department of Labor. Watch our webinar to find out more about the following updates:
Third-Party Servicers
Upcoming Negotiated Rulemaking
Final Title IX Rules
Consumer Financial Protection Bureau
Report reminder on cash management rules
Overtime rule and raising the salary threshold
The Value of Higher Education
NACUBO created a slide deck on the value of higher education as it will be facing many challenges in the upcoming months. This collection of research-based infographics will help tell the story of the many contributions colleges and universities make, as well as the work that can still be done. The value of higher education spans society—making more opportunities, more prosperity, more community benefits, and more support for students possible.
Watch the full webinar Updates from the Hill 2023
For further questions, insights, or feedback on current happenings, reach out to NACUBO at advocacy@nacubo.org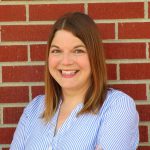 Author: Natalie Schwarz
Natalie Schwarz is a Content Marketing Writer for Nelnet Campus Commerce. She holds a Master of Arts degree in Creative Writing and has over a decade of professional writing experience. When she's not crafting content for blogs, case studies, and social media, you can find her enjoying the outdoors with her husband and their twin boys or relaxing with an embroidery project and a podcast.