Promote payment plans on your campus
Our tools will help you start promoting your payment plan and its benefits on campus. View concepts below, select one that best fits your institution, and download the elements to get started.
Theme 1:

Picture your life with a little less debt.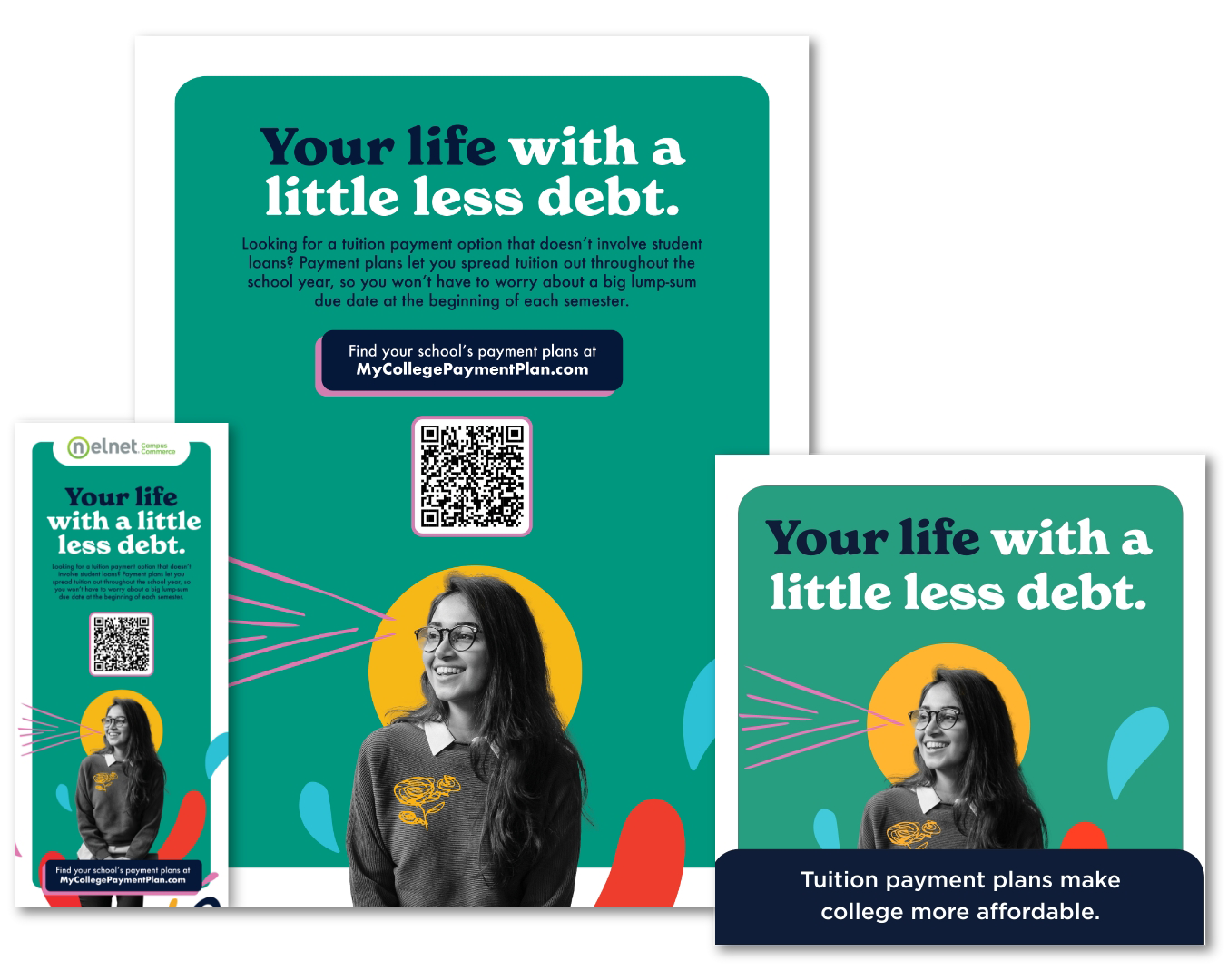 Each student's life will take a different direction. And, although there's no way to predict exactly how their life will turn out, we want to help students picture a powerful future. This concept lets students glimpse their future with less debt and more time to focus on what they're passionate about.
Theme 2:

Plan for tuition and everything else.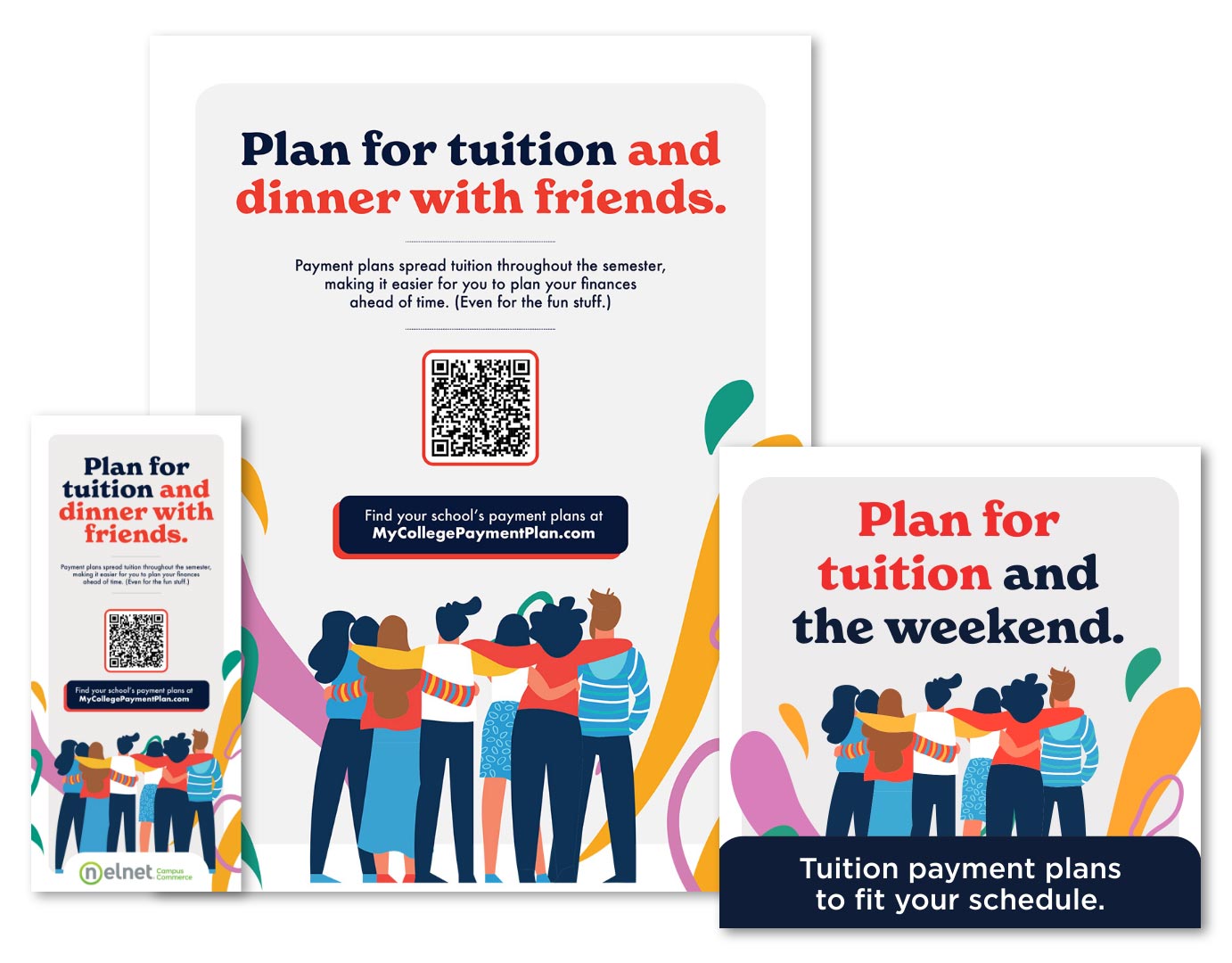 This theme acknowledges that students plan for a lot of things. But none of that matters unless they've planned a way to pay their tuition. With a payment plan, students can feel confident in their budget, their tuition, and their weekend. They've got a plan for it all.
Choose Your Marketing Materials
Note: Not all marketing kits include assets in Spanish at this time.