Storefront with Mobile Register
Unify in-person and online payments across campus
Accept payments everywhere, every way
Each department on your campus has its own inventory of events, products, donations, and digital downloads to sell.
Storefront unifies these individual transactions through digital stores, managed by the business office – and if your school adds Mobile Register functionality, you'll be able to do the same with in-person payments and departmental pop-up shops.
Mobile Register is an add-on to Storefront, and allows your school to accept in-person payments using a secure Bluefin PAX Devices* card-swipe device.
Mobile Register add-on
Like a digital cash register, the Mobile Register app allows you to take in-person payments for items wherever you're selling them.
Accept multiple tender types – cash, check, money orders, or cards
Integrated with Bluefin PAX Devices* device
In-app barcode scanner
Print receipts with Bluetooth printers
How Mobile Register works
Nelnet Campus Commerce partners with Bluefin to make in-person payment processing easy and secure.
When a department on your campus wants to use Mobile Register, they'll take in-person payments using a Bluefin PAX Devices* card swipe device. With Nelnet Campus Commerce's PCI-validated Point-to-Point Encryption, you can rest assured that payments are securely processed. Mobile Register also syncs with Storefront for inventory management, updating your Storefront inventory with every Mobile Register purchase.
Aside from the monthly access fee, you'll only be charged per active device. Plus, there's no limit to how many devices your institution can have on campus – so you can designate devices for specific departments or set up a checkout system for departments interested in a device.
*A920 and A80
Mobile Registration Flow Chart
iOS and Android compatible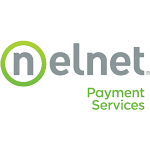 Receives & understands payment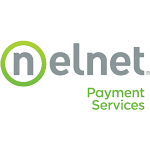 Receives & understands payment
Unencrypted Data Passed Back
iOS and Android compatible
'Payment Approved' Token & Payment ID Passed Back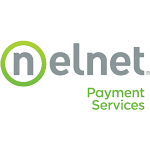 Receives & understands payment
Payment Company
It pays to be secure
As payment technology has advanced, so too have online attacks – and higher education institutions are one of the most common targets. Because payment security is your number one concern, we've made it ours.
Partnerships with Bluefin and Nelnet Payment Services (Nelnet Campus Commerce's payment gateway) allow us – and your institution – to offer PCI-validated Point-to-Point Encryption for all in-person payments, drastically reducing the security requirements you'll need to meet.
Meet payment security requirements, simplify departmental commerce. Add Mobile Register functionality to Storefront today.