The changing landscape of student refunds
Recently, DeeAnn Wenger, President of Nelnet Business Solutions, was interviewed by University Business on the Changing Landscape of Student Refunds. Below is a transcription of that interview.
New regulations and student demands will alter how institutions disburse funds

How has disbursing refunds to students changed in the past few years?
Colleges and universities either handle refunds in-house or use a third party to facilitate the process. The majority handle it in-house, and since processing is heavily dependent on paper checks, the task is cumbersome. As institution leaders look to outsource that responsibility, they also are looking to include more efficient methods to disburse the funds.
The process of refunding student dollars, which includes Title IV funds, falls under the regulations outlined by the Department of Education. The current regulatory environment is intended to protect students from the practices some third-party providers had been engaging in, such as forcing students into financial accounts without their consent and then instituting hidden fees. And as students have begun to understand more about how their personal information is used, they have become more vocal against these practices.
In extreme cases, institutions have been the target of lawsuits because of how third-party refund providers used student information.
What are students demanding in terms of refund options?
Students want easy access to their funds. They want to receive their money quickly and without a lot of hassle. Since disbursing cash refunds isn't typically an option, an ACH deposit into an existing bank account is usually the most efficient process. However, some college students are "unbanked" or "underbanked," meaning they are not using traditional bank accounts.
In those situations, putting the refund on a student's preferred prepaid debit card is a good solution, along with the option of a check. The bottom line is that students want it their way.
What are the complications and benefits of different refund options?
Unfortunately, there is not a one-size-fits-all approach. If a student is issued a check and does not have a bank account, he or she has to find a place to cash it, and fees will be likely associated with that transaction. For banked students, ACH is probably the simplest solution. At Nelnet Business Solutions, we offer the Student Choice Refund. Our philosophy is to give students a choice of how to receive their refunds.
Due to the increased use of prepaid debit cards with the college student demographic, we now offer an option for refunds to be loaded onto an existing card that the student already uses. We are not forcing students into an unwanted and expensive banking relationship just to get their refund. Solutions that require students to take on a new debit card may be free to the institution, but that's because the student is paying the majority of the fees that go to the third-party provider. This is not our approach.
How is the refunds landscape expected to change in the next couple of months? What innovations does the future hold?
In May, the Department of Education proposed changes to cash management regulations under the Higher Education Act of 1965 in order to address deceptive refund practices on campuses. Included was an amendment to the regulations for how Title IV dollars are disbursed. The proposed amendments limit the fees that can be charged to a student and require consent before an account can be set up on their behalf. These changes will take time to be implemented in the market, but will provide much needed oversight of some of the current questionable practices.
There are many new financial tools hitting the market to help students manage their money. And whether an institution is managing refunds in-house or through a third party, they need to stay current with these new tools and regulations.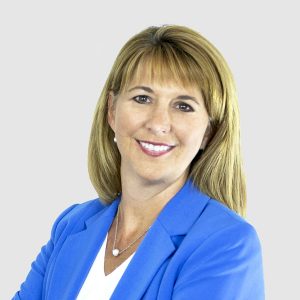 DeeAnn Wenger
President
Nelnet Business Solutions
Originally published in University Business July 2015 Issue