Managing (constant) change
Choosing a payment technology partner committed to higher education is key to your institution's success.
2015 closed with a flurry of developments for the payment technology industry that stand to impact campuses throughout 2016. Where should colleges and universities begin to make sure they're ready for these changes?
We all know that change is a fundamental component of higher education, and with it comes both excitement and uncertainty. Recent months have brought about a number of substantial shifts, with new student refund regulations, vendor acquisitions and sell-offs, and ever-expanding compliance requirements. All while budgets continue to tighten. Now more than ever, it is critical for colleges and universities to select payment technology providers who are not simply capable of meeting requirements on paper, but who have demonstrated a genuine commitment to higher education—partners whose products and services empower the entire campus to serve its audiences efficiently and effectively.
What is the difference between a provider and a partner?
Experience is obviously very important, but it is also critical to analyze how the provider views higher education. Is it simply another business vertical, or is there a demonstrated commitment to serving colleges and universities? For example, at Nelnet Business Solutions, we were able to leverage our focus and long-standing relationships within higher education to anticipate the impending student refunds changes and to provide a 100 percent compliant refunds solution well in advance of the new regulations. The valuable feedback we receive from our client partnerships continually drives enhancements that streamline business processes and improve the student experience.
How do you foresee campuses successfully managing the increasing number of changes?
Finding a partner that is able to keep your campus compliant today, but is also able to stay out in front of changes, is key. In fact, there have already been adjustments made to some of the new regulatory requirements. In April 2015, the Payment Card Industry Security Standards Council originally set a completion date of June 30, 2016, to transition from using SSL and TLS 1.0 encryption to stronger protocols outlined in PCI DSS 3.1. That deadline has been extended to June 30, 2018, though the Council recommends migrating sooner, if possible.
With the new regulations for student refunds, the Department of Education gave a fairly aggressive deadline of July 1, 2016, for changes to be made to practices that they felt were burdensome to students. This substantial shift in the student refund process forced many providers to drastically alter their practices, and in some cases to discontinue offering the service altogether. The end result is that many colleges and universities are looking for a fully compliant and easily implemented solution to ensure they're able to meet the July 1 deadline.
We've also seen that because of the rising volume of departmental and state regulations, and national association requirements, a number of colleges and universities are developing their own documentation and standards as a way of measuring their providers' ability to address the unique circumstances of their campus.
What should schools be looking for with their current and future partnerships?
Change can be difficult, and there's always the temptation to be satisfied with the status quo. As you consider the impact of recent developments, evaluate whether your partnerships are focused on keeping you where you are, or empowering you to move your staff and students forward. During a time when providers are outsourcing, divesting of core business units or going through an acquisition, search for companies that remain focused and stable. Institutions deserve payment technology partners that demonstrate steadfast commitment to higher ed and to fully supported solutions that reduce risk, create efficiencies and generate opportunities for new revenue streams.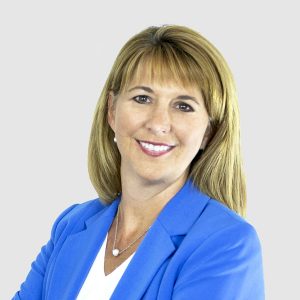 DeeAnn Wenger
President
Nelnet Business Solutions
As seen in University Business March 2016
For more information, visit www.CampusCommerce.com