Best-In-Class Customer Service: The Strategic Tenet
Mark Schilmoeller, Nelnet Business Services chief operations officer, shares his thoughts on what being strategic means to him and the company

Our associates strive to genuinely engage in conversations to ensure productive collaboration occurs

Setting goals and having a determined attitude contributes to being able to strategically overcome any obstacles
We are committed to the long-term goals of our partners. That involves being strategic, and giving them the means needed to achieve common goals. It involves making sure our solutions are carefully designed and regularly updated to serve institutions in the best way possible. And, importantly, it means asking questions to understand our partners better. We value strategic planning so much because we love seeing our partners succeed. Because when they perform at their best, students are empowered to prosper.
Mark Schilmoeller, Nelnet Business Services chief operations officer, described being strategic as looking at the big picture, seeing where you want to go, and realizing there are several ways to get there.
"Strategic means being flexible with purpose," Mark says. "Knowing that there must be collaboration, agreement on a clear vision, a shared desire to reach a common goal, and then clearly communicating that direction."
Thoughtful deliberation starts with genuinely engaging with those in our community. Listening to others is more than hearing them out. It's about understanding them on a deeper level, ultimately making the conversation more productive. Doing so creates a dynamic partnership that positively impacts the institution and their students.
Mark says that at work, he has the opportunity to engage with some of the smartest people he knows – from the executive team to the assistant account managers. He and his wife are passionate about finding strategic ways to better their family as well.
"At home, my wife and I work together to ensure the best possible opportunities for our family," Mark says. "Just like at work where I try to create the best possible opportunities for our associates."
Associates take these authentic opportunities from Mark and use them to strengthen the institutions they are collaborating with. Success starts with our leadership and trickles all the way through to the students we partner with.
Our associates are attentive, engaged, and fully committed to achieving the goals institutions have in mind. Clients know they can be confident in the work our associates do because of their integrity and reputation.
Audrey Emaus, student account manager at Weil Cornell Medicine, says that Nelnet Campus Commerce associates act strategically when it comes to updating her on product improvements.
"I feel that monthly discussions on product enhancements tend to provide the most information on how Nelnet Campus Commerce is improving the tools we use to do our jobs," Audrey says. "Combining this feedback with strategy to ensure the updates are valuable to the end users."
Determination drives collaboration, unification, and achieving goals – three things that come from applying a strategic mindset to a partnership.
Solving problems or questions from an institution requires a team effort. The institution's administrators, the frontline employees helping students, the students themselves, or the Nelnet Campus Commerce team – all individuals at the table have an impactful, important role.
Mark says when he sees the strategic tenet played out at work, he sees collaboration and unification.
"Approach obstacles or goals with an open mind," Mark says. "Ask questions to ensure you understand the situation completely and correctly."
Anything is achievable when effective collaboration is carried out. If we can assist in making your institution run more efficiently and productively – then sign us up.
Without goals, it is hard to stay on track in any situation – on a team, as a company, and as an individual person. Setting goals triggers certain behaviors like staying focused and sustaining momentum along the way. Goals, to Nelnet Campus Commerce associates, are viewed as expectations.
Neela Rekha, implementation project manager with higher education, says that clients appreciate deadlines on an issue because it's impacting their overall revenue flow.
"Setting these goals are important to review and prevent any long term risk," Neela says. "It also allows us to be proactive."
The end goal for us is to provide payment solutions that support the unique needs of the students and institutions we serve. We are thankful for the opportunity to help 90 million students stay engaged, focused, and enrolled during their higher education experience. Like Mark Schilmoeller says: Goals are not an endpoint, rather a directional compass that helps navigate a successful journey.
"In working strategically with our institutional partners, we can have a positive impact on helping students achieve their financial educational goals," says Mark. "It is building a relationship with the client and knowing that we are both working towards a common goal of providing best-in-class customer service to students and families who are working towards their educational dreams."
Want to learn more about our best-in-class promise? Explore all eight tenets – and stay tuned for the next article in this series.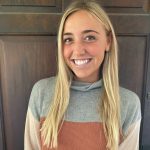 Author: McKenzie Beach
McKenzie Beach is an Account Manger for Nelnet Campus Commerce. Graduating from Doane University with a degree in Strategic Communications and a minor in Leadership, she first joined Nelnet Campus Commerce as a content coordinator intern, she researched and communicated what is needed for our clients and the public. McKenzie is now an Account Manager, working directly with clients to further enhance their payments experience. When McKenzie is not working, she enjoys baking and spending time with her family.