Best-In-Class Customer Service: The Flexible Tenet
Flexibility has become more and more important over the last few months

Our team is committed to providing flexible options, opportunities, and services to institutions

Being flexible allows our team to collaborate with an institution to successfully manage and take care of obstacles along the way
2020 reinforced the importance of flexibility. New ways of living and working have been discovered and adapted to. Creating new, innovative ways to serve our partners during this pandemic has been a priority. Every person needs unique care – being flexible allows our associates to cater to each distinctive characteristic.
Victoria Cabrera, accounts receivable supervisor at Warren Wilson College, says Nelnet Campus Commerce is flexible, helpful, down-to-earth, and efficient.
"When a student or family is befuddled, I always recommend that they pick up the phone and call a Nelnet Campus Commerce associate because I know they'll get their issue addressed quickly by a pro," Victoria says.
Sabrina-Marie Rocha, Nelnet Campus Commerce implementation project manager, says she stays flexible in all aspects of life.
"We know things can change in a blink of an eye and should be adaptable for all changes coming our way," Sabrina-Maria says. "Being flexible and adaptable in this day and age are key to enduring these anxious times."
There is no one-size-fits-all solution in higher education. That is why our team is committed to providing flexible options, opportunities, and services to institutions.
Steve Ulrich, Nelnet Campus Commerce implementation project manager, says he values being flexible for a client because he knows his work is helping others better their lives.
"Being flexible and having a mindset that plans can change leads to a much less frustrating time both at work and in your personal life," Steve says. "You must roll with the changes."
Steve says since becoming a dad, he has realized that even your best plans can be uprooted. Being flexible and open is the only way to go. Often times Steve works outside of his normal work hours, like evenings and weekends, to cater to the needs of an institution. He says he does what is needed because he enjoys making others happy and helping them in any way to ensure a high quality outcome.
Supporting partners, no matter what
We strive to shift and adapt to meet each institution's unique needs. As our partner, your experience is modified to fit your intuition's attributes and requirements. Our team is able to quickly adapt and improve on any situation. To us, each individual institution is looked at and cared for on a case-by-case basis. By doing this, clients can trust that we will do whatever is needed to accomplish their requirements in a timely matter.
Travis Linder, Nelnet Campus Commerce account manager, says he is open, honest, and available to ensure a genuine relationship is built with his clients. These types of relationships we create with our clients allows for quick and smooth modifications.
"The enjoyment and fulfilling feeling of helping others get their questions or concerns resolved is my favorite part of working with our cliental," Travis says.
Having a flexible mindset allows our associates to effectively collaborate with an institution to overcome any obstacles or roadblocks that may occur.
Victoria says that her institution, Warren Wilson College, is currently undergoing the transition to the Nelnet Enterprise system. What she thought would be a complicated process has turned into breeze.
"Our implementation project manager has made sure each phase is laid out in easy steps," Victoria said. "We are looking forward to the outcome and I know we'll get there quickly with Sabrina-Marie leading the way."
Curious about the other seven best-in-class traits? Visit this page and stay tuned for more articles on each tenet!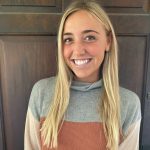 Author: McKenzie Beach
McKenzie Beach is an Account Manger for Nelnet Campus Commerce. Graduating from Doane University with a degree in Strategic Communications and a minor in Leadership, she first joined Nelnet Campus Commerce as a content coordinator intern, she researched and communicated what is needed for our clients and the public. McKenzie is now an Account Manager, working directly with clients to further enhance their payments experience. When McKenzie is not working, she enjoys baking and spending time with her family.