Best-in-Class Customer Service: The Professional Tenet
Nelnet Campus Commerce associates are competent, reliable, and respectful – all attributes that embody professionalism

Having integrity, communicating effectively, and delivering projects on time allows us to meet and exceed expectations of our partners

Your institution has control of the reins – we're simply here to provide guidance and effective solutions to problems or inefficiencies
Professional during every encounter
What does being professional actually mean? To some, it's about putting on a polished persona. Dressing the part. Acting the part. Speaking the part.
At Nelnet Campus Commerce, we are the part. We don't have to act differently when we interact with our partners – being professional is simply who we are. You'll never have to second guess our ability to complete a task or follow through on a promise. When we're involved, institutions succeed.
Caitlin Wallace, Nelnet Campus Commerce account manager, applies professionalism to her work and personal life by being respectful and genuine.
"I work hard to treat every partner the same – with courtesy and promptness," Caitlin says. "Getting responses back as quickly as possible so that they know that they are being heard and cared for. Doing the same in my personal life, I am constantly there for my family and friends, allowing them to talk things out before offering solutions."
Angie Hruza, disbursement supervisor at Western Governors University, says she experiences professionalism with every interaction.
"From implementation in 2014 through today, I have experienced competent care from the Nelnet Campus Commerce associates and confidence in the Refund product," Angie says. "When I think of the associates, I think of friendly smiles, helpful attitudes, and knowledge about their products."
Associates have made a deep, personal commitment to mastering specialized knowledge in higher education so they can deliver the best work possible. Being respected and valued by our partners and those within the community is rewarding – this allows us to know that our payment solutions are working.
Steven Burnett, Nelnet Campus Commerce implementation project manager, says being proficient in your work, taking personal ownership and pride in that work, and leveraging that commitment to your specialization reflects professionalism. That specialization expertise allows Steven to deliver a personalized and effective experience to partners.
Understanding the world of higher ed
With an extensive knowledge of higher education, Nelnet Campus Commerce associates are capable of answering any questions. We encourage our teams to keep up with trends, participate in training sessions, and constantly hone their skills so we can better serve you. A professional partnership starts with us – by continuing to learn and experience new things, we're able to better take care of your payment needs. (And ultimately, empower you to do what you do best – help students succeed.)
Steven says the outcome of his work lands directly in front of the student through student information systems and e-commerce.
"By being competent, I can ensure that the student's financial management experience with their institution is transparent and supportive to their higher education," Steven says.
Having integrity, communicating effectively, and delivering on time give us the ability to meet and exceed expectations of our partnerships.
Being prepared to be reliable
Professionalism trickles down through many aspects of a work environment. Preparation sets individuals up to conquer the day. Showing up on time, actively listening, and then providing an authentic solution is what we do. Our partners can bank on the exact same level of service every time they interact with us.
When students reach out to Nelnet Campus Commerce's customer service line, we count on them to provide the best customer service, Angie says.
"The associate listens to our students concerns, engages the student in a kind and respectful manner, and provides professional, friendly information," Angie says.
Consistency leads to reliability. It's why we put in the extra work when it comes to customer service. One positive conversation or problem solved has the power to change perceptions about an institution – but we want to go even further. Our work isn't done until our partners and their students are satisfied.
Being available and prepared to help institutions is essential, so our institutional partners can confidently rely on us and feel welcomed and willing to reach out, Caitlin says.
"Every day, I always take time to prepare for the next one," Caitlin says. "Anything from making sure I have any supplies I need ready at my desk to packing up my meals so I can just grab and go in the mornings."
Michael DeStefano, accounts receivable manager at Brookdale Community College, says the associates have characteristics like being pleasant, knowledgeable, helpful, always there for him.
Knowing how massive of a responsibility higher education is, asking for help is not something you should feel ashamed about. Looking for new perspectives and outside ideas is actually a smart, strategic move for your institution.
If you're ever trying to solve a payments-related issue or just need to take the pulse of institutions similar to yours, we'll gladly step in. Your institution still has control of the reins – we are simply there for guidance and providing solutions to your problems or inefficiencies.
Angie says the associates listen to their questions and suggestions, and present strategic ideas for resolution.
"Nelnet Campus Commerce makes our institution better by quietly working continuously, providing a stable environment for students to set up their refund preferences, processing refunds, and providing excellent customer service along the way," Angie says.
Having a drive to help others succeed is a basic motivator for our selfless associates. We don't feel accomplished until every student is succeeding in their higher education journey. If that means being on the phone for an hour or working late, so be it. When you need us, we show up.
Helping others and being a mentor is a natural driver and relationship builder, Steven says.
"My favorite thing about serving our partners is the amount of variety," Steven says. "No one institution is the same. The differences learned from our partners culminates into a significant knowledge base that allows us to continue providing excellent solutions to the next challenges around the corner."
Interested in best-in-class service? View all eight tenets of our promise to you.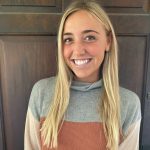 Author: McKenzie Beach
McKenzie Beach is an Account Manger for Nelnet Campus Commerce. Graduating from Doane University with a degree in Strategic Communications and a minor in Leadership, she first joined Nelnet Campus Commerce as a content coordinator intern, she researched and communicated what is needed for our clients and the public. McKenzie is now an Account Manager, working directly with clients to further enhance their payments experience. When McKenzie is not working, she enjoys baking and spending time with her family.