Interview Corner
Jess Motyl-Szary
New Strategic Partnership Manager for Nelnet Campus Commerce
Jess has enjoyed how her role had evolved in the last few years.

In her new position, she is looking forward to building and nurturing relationships with our partners.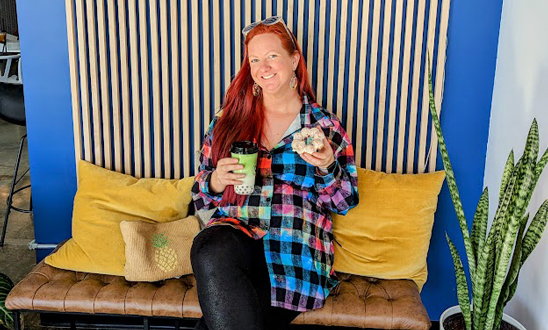 How has your role evolved since starting at Nelnet? Any career highlights to share?
I was a Solutions Consultant for two and a half years before being promoted to Strategic Partnership manager. It has been a lot of fun to help my position evolve into what it is today. Along with my "other half," Jared Kerkman, who is also Solutions Consultant for Nelnet Campus Commerce, I have had an incredible opportunity to adjust this role so that it empowers our Sales Field Team more and provides a better conduit to our Product Team. One of my favorite things we've done is create biweekly Office Hours, where we present refreshers and updates to the team on different topics throughout the year.
What do you enjoy about working in the higher education industry?
I love that I get to be a part of supporting the next generation of college students. By being a part of Nelnet Campus Commerce, we can help remove some of the financial barriers for these students so it's possible for them to get the education they need. So many of them are going to do great things in this world and make it a better place – starting with their education.
What interested you in the position of Strategic Partnership Manager?
The biggest draw for me was the opportunity to mold this program into an industry leader. I really enjoy strategic thinking and building systems and programs so being our Strategic Partnership Manager is a great way to use my passions within Nelnet Campus Commerce. My previous experience working with partners, combined with my higher education background and my knowledge of our current solutions, means I will be able to jump in right away to start helping our client base and internal partners.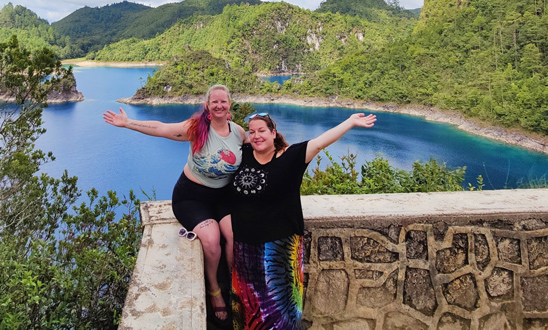 What are you looking forward to most as you start in your new position?
I'm looking forward to building and nurturing relationships with our partners. One of the best things about Nelnet is that we are built on a culture of relationships, and I want to share that culture outside of the company.
How do you think your experience and expertise with Nelnet Campus Commerce solutions will assist you in your new position?
I'm coming out of the role of Solutions Consultant, which has allowed me to be on the front line with both current clients and prospects and hearing what they need from us on a daily basis. I'm excited to use that feedback from clients to work with our Product Team and other vendors in the field to create the best possible solutions for our clients and their students.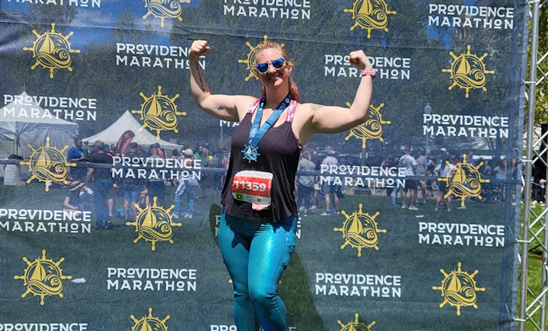 What do you think is an important or interesting skill you bring to your role?
Outside of work I am a distance runner and a table top gamer. Between these two things, I've developed some great skills that translate well to my job. With running, I have learned to have a strong mental game. I look at every challenge as an opportunity to do my best and have learned that sometimes you just need to make adjustments to be successful. With tabletop gaming, I have learned long-game strategy and observation of the people I'm playing (or working) with. I know how to create a strategy quickly and how to adjust on the fly based on others' actions and unexpected circumstances.
When it comes to serving our clients, what do you enjoy?
My favorite thing is getting to know our clients and help them find a solution to make their lives easier. I love when I'm able to give them a solution that will allow them to spend more time helping students rather than be bogged down with administrative work.
What techniques help you stay organized and focused?
I think I'm amongst good company at Nelnet when I say I live by OneNote. It allows me to organize my thoughts and to make sure I have a running history I can refer back to at any point. It's especially helpful for managing to do lists because I sometimes travel for work and I have everything I need on my computer.
For staying focused, I've learned I need to change it up throughout the day. I have an under the desk elliptical I use for part of the day, a lovely wood wick candle I burn when I need to focus on writing or reviewing something, and I "body double" with coworkers when we both just need to have someone hold us accountable for staying focused.
Share with us a valuable piece of advice that someone has given you.
My college mentor instilled in me the value of personal power. She talked about how you can have professional power where people will do something for you because it's their job to, but if you have personal power as well, people will do something for you because they respect you and trust your vision. It is always a professional focus of mine to build personal power with people because I want to have mutually trusting relationships so we can all be successful in our jobs and feel like we are working towards a common goal.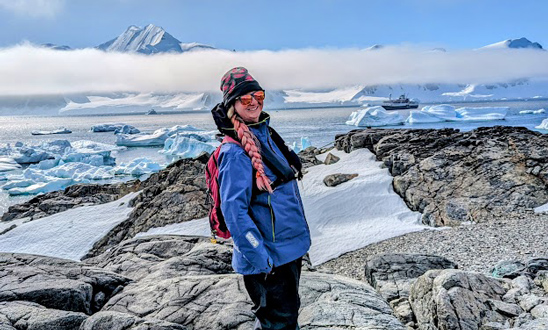 Outside of work, do you have any activities or hobbies that you enjoy?
Outside of work, I spend a lot of my free time volunteering. I work with a cat rescue, as a boat captain with Waterfire (a public art installation in Providence, R.I.), Day One (a sexual assault advocacy organization), and am the Volunteer Coordinator for Rhode Island Pride. Also, I love to travel and find the coolest, most random places I can visit. I just went to Antarctica over Christmas and will be hiking to Machu Pichu this September. When I'm not off adventuring through the world or volunteering, I enjoy distance running, hula hoop dancing, and lying on the couch reading with my cats.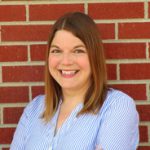 Author: Natalie Schwarz
Natalie Schwarz is a Content Marketing Writer for Nelnet Campus Commerce. She holds a Master of Arts degree in Creative Writing and has over a decade of professional writing experience. When she's not crafting content for blogs, case studies, and social media, you can find her enjoying the outdoors with her husband and their twin boys or relaxing with an embroidery project and a podcast.