3 Tips on Preventing Summer Learning Loss for Students in Higher Education
Summer learning loss or summer slide not only affects K-12 students, but can also affect students in higher education.

Something as simple as reading 20 minutes a day can keep students minds active.
When the days get longer, students attention spans get shorter — and with summer starting, summer slide is starting too. Over the summer months, information can be forgotten and academic abilities can be lost. This not only affects K-12 students, but can also affect students in higher education. Here are three tips on preventing summer learning loss for students at your institution:
In college, summer break can be as long as three months, and that's three months of no classes for students – ample time for them to forget what they have learned. By attending summer classes, students can enroll in subjects they may be lacking in or even work ahead by completing subjects in their major earlier than expected. As an added bonus, by staying on campus during the summer, your students might have experiences they would otherwise miss out on, like local summer events and meeting new people.
#2 Review existing materials
If attending summer classes is not an option for your students, they can take the initiative and review their materials from the semester. Students can look over their old notes, textbooks, and even tests to keep the ideas and concepts fresh in their minds. Additionally, they can review these older materials as a refresher before classes start again in the fall.
It might sound simple, but encourage students to read over the summer. Reading is an activity any student can do and it can boost creativity as well as increase comprehension, attention, and vocabulary. According to Bismo.app, by reading 20 minutes a day, a student can read 1.8 million words in a year! Also, reading has been shown to reduce stress, improve mental health, and keep your students' minds active.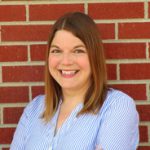 Author: Natalie Schwarz
Natalie Schwarz is a Content Marketing Writer for Nelnet Campus Commerce. She holds a Master of Arts degree in Creative Writing and has over a decade of professional writing experience. When she's not crafting content for blogs, case studies, and social media, you can find her enjoying the outdoors with her husband and their twin boys or relaxing with an embroidery project and a podcast.