Smart Ways to Pay for College
Along with fulfilment and adventure, higher education comes with a high price tag

Scholarships and fellowships, for eligible students, can help make college more affordable Nelnet Payment Plans allow students and families to gradually pay for college throughout the year without accumulating any interest
The price tag on a degree
When students attend college, they can experience a sense of fulfillment and adventure – it's educational while still being fun. Obtaining a degree, which further enhances a student's professional life, comes with a large expense, most of which students can carry with them for many years after graduation. The average yearly price of tuition, fees, room, and board in 2019-20' is $30,500. That number can be intimidating, and rightfully so, but with Nelnet's four ways to pay for college and Nelnet Bank, students and their families can feel confident when it comes to paying for college.
Methods to pay for higher education:
FAFSA
Free Money
Borrowed Money
Your Money
Filling out the Free Application for Federal Students Aid (FAFSA) each year qualifies students for free money in the form of scholarships, grants, or federal student loans. FAFSA provides more than $120 billion in financial aid each school year. Your students could qualify for funds to help them pay for their higher education experience, which also ensures that your institution is getting paid.
Each new school year comes with $7.4 billion dollars that is distributed to the students that apply to the $1.7 million scholarships and fellowships that are available. One in eight students are awarded a private scholarship. Even our very own company, Nelnet, provides scholarship options to students. Every penny can help and ultimately make the college experience better for students.
When borrowing money through a loan, it's important to remember that every dollar borrowed will have to be repaid with interest. There are two types of student loans: federal and private. Federal student loans are offered and funded directly by the federal government and a FAFSA is required. There are several types of federal loans, including, Direct Subsidized Loans, Direct Unsubsidized Loans, and Direct PLUS Loans. Private student loans, like those offered by Nelnet Bank, do require a credit and income check to determine a person's anticipated ability to repay the loan. There are also several types of private loans, including, Private Undergraduate Student Loans, Private Parent Student Loans, and Private Graduate Loans. Once a student has graduated, they are able to refinance their private student loans, unlike federal student loans. Banks, like Nelnet Bank, can refinance and even consolidate multiple private student loans into one monthly payment.
There are a few other ways to pay for college without loans or scholarships, Parents, students, and relatives can use income and savings to pay for college. Students that go the extra mile and have a part-time job on campus can contribute to chipping away at their balance. These types of jobs are funded by the Federal Work-Study Program. Also, if students are looking to save m
For further information on smart, effective ways to pay for college, download this infographic.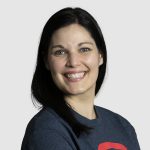 Author: Jeralee Hahn
Jeralee Hahn is the Director of Marketing for Nelnet Campus Commerce. Working in the payments industry for the last six years, she has experienced the changing world of payment technology and various uses that students and faculty need on a higher education campus. Jeralee believes that communication is key to all successes in business and life and strives for this excellence from herself and Nelnet Campus Commerce. When she's not working, she enjoys being a mom to two kiddos, running and enjoying the outdoors in Nebraska.