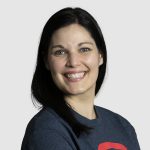 About Jeralee Hahn
Jeralee Hahn is the Director of Marketing for Nelnet Campus Commerce. Working in the payments industry for the last six years, she has experienced the changing world of payment technology and various uses that students and faculty need on a higher education campus. Jeralee believes that communication is key to all successes in business and life and strives for this excellence from herself and Nelnet Campus Commerce. When she's not working, she enjoys being a mom to two kiddos, running and enjoying the outdoors in Nebraska.
---
Jeralee Hahn's Recent Articles
Nelnet Campus Commerce and Nelnet Bank provide four methods on how to pay for higher education.
Read More