Four Tips to Implement a New Product
Nelnet Campus Commerce's implementation team shares their insights regarding our product implementation process

Our implementation team provides four tips to consider when implementing new solutions

Our proven, tried-and-true implementation process is made up of four steps tailored to your institution's needs
New product implementation can sound like a long, tedious process. At Nelnet Campus Commerce, our team ensures an efficient and smooth process. No implementation is exactly the same because we cater to the unique needs of each institution. What is consistent throughout each process is our partners feeling confident about the work our implementation team does.
Erica Klemsz, implementation analyst, and Kelly Mittan, implementation project manager, are part of the product implementation team. Their knowledge and experience with the implementation process is extensive. Mittan has been with Nelnet for 17 years, while Klemsz has been with us for 14 years. They have both individually worked with hundreds of schools, implementing new solutions. Together, they have provided four tips to ensure an efficient product implementation:
Communication
Attend trainings
Stay engaged
Have certain people at the table
"Though our team's focus is leading a successful implementation project and all that entails," Klemsz said. "We place an even higher importance on the fact that we know that the experience they have on this project can set the stage for our continued, hopefully long, relationship ahead."
Process built from experience
Most members on the Nelnet Campus Commerce implementation team have been with us for over 10 years. They have successfully completed thousands of different product implementations with institutions that each have their own obstacles to overcome.
Each implementation process is consistent across our products so our customers can expect a similar experience regardless of what they are implementing, Mittan said.
"I believe that what we implement for a school will lead to improvements and efficiencies and ultimately time and money saved," Mittan said.
Klemsz said she can be confident in her work with implementation because she knows that if something comes up that she's unsure of, that there are several teams and leaders who will provide their insight and support in order for her to assist the school.
Just like all types of relationships, communication is pivotal. Keeping in mind our vast experience, we have attended to a wide variety of questions or concerns. We want institutions to be conscious of the options they have with the solutions and feel comfortable in the system. Questions during the documentation period are welcomed to ensure this process moves efficiently.
Having a designated point person at your institution makes for precise, accurate communication to occur during every encounter or conversation. If having a point person is not an option at your institution, the next best practice would be for people to own certain tasks associated with the project.
We are always working on ways to enhance functionality and user experience, Klemsz said. Any feedback from an institution is valued because we share it with our Product team.
Every time we enhance one of our solutions or services, we want our partners to be aware and educated on the change. Attending webinars and trainings throughout the year is a good way to keep up-to-date on things. Information about new, future items and enhancements can also be found by attending these events.
All Nelnet Campus Commerce implementations have an outlined project plan and an associated timeline. Different products have different time periods needed for each stage within the process. Being engaged throughout the whole process with us allows everyone to move quickly, while ensuring a high quality of work is being completed.
Each institution is different and unique with their own way of doing business, Mittan said.
"We provide a test plan, but institutions may have additional scenarios they need to test based off a certain business process," Mittan said.
She also said it is important for institutions to have test students ready to go for when they begin testing student scenarios.
Having certain people at the table
Product implementation is a team effort. The three teams that need to be at the table to ensure a successful partnership between us and our partners are the business office, student accounts, and the institution's IT team. The business office needs to make sure the payments are posting accurately. Student accounts should make students and their families aware of the new, 3rd party payment solutions option. IT needs to make sure our solutions are working with their existing platforms.
Our proven implementation process is made up of four strategic stages:
Analysis and planning
Executing
Production
Closing
The analysis and planning stage brings light to any accommodations that will be needed and establishes a custom timeline. Executing involves testing, developing, and configuring the system. The production stage answers the "Are we ready to go?" question we get from our clients. Finally, the closing stage is a minimum of two weeks where our team is continually reviewing and checking to make sure your solution is running efficiently.
We bring commitment and knowledge to every implementation process, Mittan said.
"Each project has a dedicated Project Manager to make sure that what we are implementing is working, meeting partner's expectation, and getting the process completed by the deadline," Mittan said. "We can leverage our experience working with clients to keep improving our process."
Find out more about our implementation process by visiting campuscommerce.com.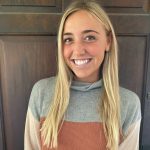 Author: McKenzie Beach
McKenzie Beach is an Account Manger for Nelnet Campus Commerce. Graduating from Doane University with a degree in Strategic Communications and a minor in Leadership, she first joined Nelnet Campus Commerce as a content coordinator intern, she researched and communicated what is needed for our clients and the public. McKenzie is now an Account Manager, working directly with clients to further enhance their payments experience. When McKenzie is not working, she enjoys baking and spending time with her family.