Coming Soon: New Account Validation Rule from NACHA
On March 19, 2021 National Automated Clearing House Association (NACHA) new rule for ACH payment processing will go into effect.

With the rise of ACH and other non-cash payments (which has only increased more due to COVID-19), NACHA is ultimately hoping that the new rule tightens security of online activity up by adding another layer of verification.

Nelnet will be able to validate and process payments in real-time, so student and other payments aren't delayed.
In November 2020, Nelnet Campus Commerce published a blog NACHA's New Account Validation Rule. With this new rule going into effect on March 19, 2021, we wanted to give you a quick reminder of what this rule hopes to accomplish and how it will enhance the validation of ACH payments to your institution.
In a few short weeks, NACHA will be issuing a new rule for ACH payment processing. The rule will require everyone using WEB Debits (any ACH debit payment that is authorized online) to validate the consumer's account information before accepting the first payment made.
The Goals of the New Rule
The new NACHA rule seeks to accomplish two primary goals:
To protect the integrity of transactions flowing through the ACH system
To protect receiving banks (RDFIs) from posting fraudulent, incorrect, or unauthorized payments
2020 saw a rise in ACH payments, with over 27 billion payments made in the calendar year[1]. The use of ACH has been growing for the past few years, but with the increase in digital payments due to COVID-19, ACH and other non-cash payments may continue to be commonplace. With this, NACHA is ultimately hoping that the new rule tightens up security of online activity by adding another layer of verification. Since the entity being paid is the entry point to receive the account number, they are in the best position to prevent fraud. This means whoever accepts the account number is responsible for ensuring validation occurs.
This new validation rule only applies to first-time payments from the account and only validates if the account is open and will accept ACH entries. It doesn't verify if funds are available in the account or validate account ownership. If an account has been accepted by your institution before March 19 you won't need to validate them again (unless they change their payment account).
For a while, account validation has been presented as one way that organizations can detect fraud. The rule change simply makes account validation a requirement, rather than a suggestion. There are three types of validation methods: Pre-notification, Mirco Deposits, and Commercial Validation Services.
Pre-notification uses prenotes to create a non-dollar line items in the ACH file that notifies the bank that a payment will be processed in the future. When using prenotes, you must delay processing your first payment for at least 3 business days to allow response to the prenote.
Micro Deposits are like prenotes as they live in the ACH file; however, they are simply very small dollar amounts (often only a few cents) that are sent through the ACH network to verify that the account can send and receive ACH payments. Validation of micro deposits require the payer to confirm the amount of these dollar amounts in your system.
Commercial Validation Services are outside companies used by institutions that sit outside of the ACH network to validate account information. These are usually real time solutions that can be embedded into a payment experience
To learn more about these validation types, visit our blog NACHA's New Account Validation Rule.
To ensure that our partners are compliant with NACHA's new rule, we're partnering with Giact, a preferred validation partner of NACHA. Giact provides real-time validation at the time a bank account is provided for payment. This allows Nelnet to process payments for you immediately without introducing friction into the Nelnet payment experience. For partners using our Enterprise payment platform, you won't need to take any action. Those who use the QuikPay version, an update will be available in March 2021.
Rest assured that no matter which product or version of our solutions you're using, we're dedicated to making sure that you're compliant and prepared to offer secure, efficient payment processing.
Want to learn more about the new NACHA Validation Rule? Watch an on-demand webinar.
[1] https://www.paymentsjournal.com/record-ach-payment-growth-in-2020-to-26-8-billion-payments/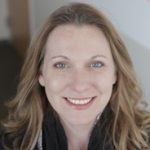 Author: Brandee Williams
Brandee Williams is a Product Manager for Student Accounts. Her responsibilities include defining and executing the product vision and strategy for student accounts related products, including Billing, Payments, and Payment Plans. She works closely with Nelnet clients to ensure business requirements for new features and functionality will meet their needs. Having been with Nelnet since 2003, she started as an Assistant Account Manager helping students and families via our customer service line and grew to a Higher Ed Account Manager and then to the Team Lead of the Account Management Team. Before joining Nelnet, Brandee worked for Cabela's World's Foremost Bank as a Customer Service/Dispute Representative and spent nearly 10 years in the Guaranteed Student Loan Industry.