During our CampusConnect Virtual Conference 2023, we hosted a keynote session with NACUBO to share updates from our nation's capital affecting higher education.

Examine how the current political climate is impacting colleges and universities, as well as what budget, tax, and regulatory changes might affect the business office.
Nelnet partnered with NACUBO for some latest updates from our nation's capital at this year's CampusConnect Virtual Conference 2023. Presented by Ashley Jackson, Director, Government Affairs – NACUBO, this keynote session examined how the current political climate is impacting higher education, as well as the top five business issues higher education institutions are facing: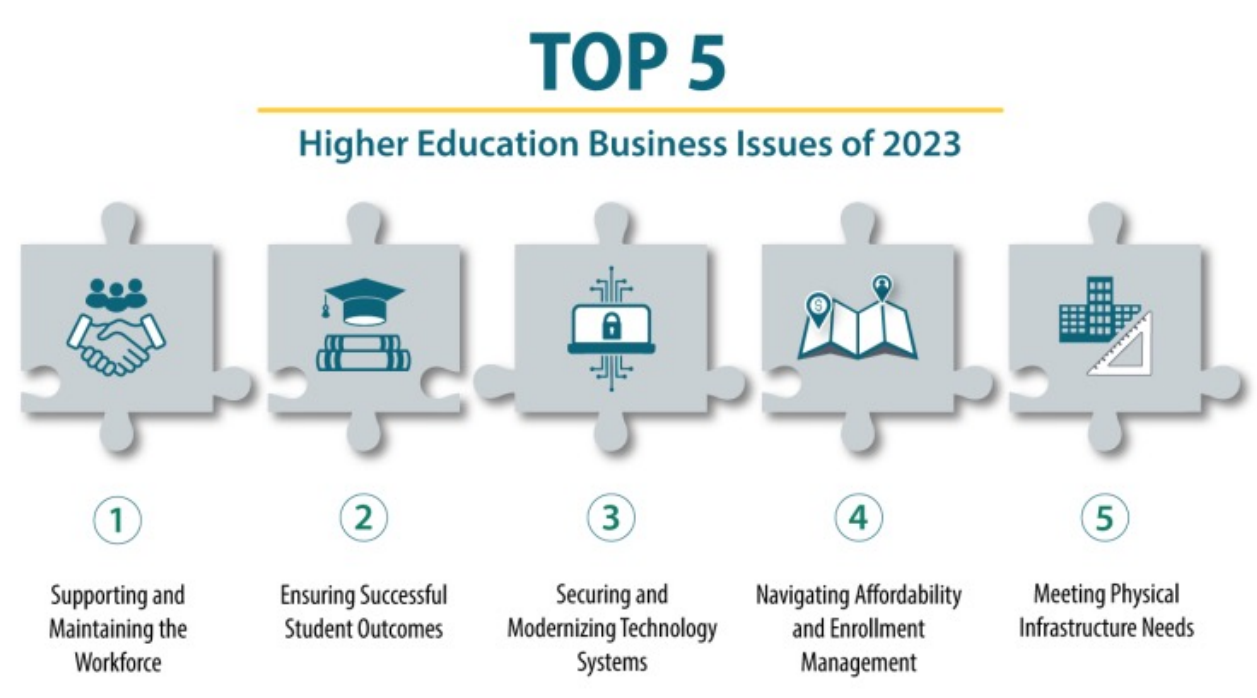 Supporting and Maintaining Their Workforce
Jackson's first point focused on supporting and maintaining the workforce in colleges and universities. Today's institutions are facing challenges such as providing competitive pay and benefits, offering remote and hybrid work options, and dealing with financial and demographic pressures. Shrinking budgets, fluctuating student enrollments, and rising costs are putting a strain on their capacity to offer adequate support.
To address these challenges, colleges and universities need to implement strategies like collaborative networks, flexible work arrangements, and inclusive environments. Also, they are facing potential regulatory changes from the Department of Labor, including a proposed rule to increase the annual salary threshold for overtime pay, which could strain institutional budgets and require administrative adjustments.
Additionally, the Inflation Reduction Act of 2022 introduced tax incentives for colleges and universities to invest in energy efficiency and sustainability measures, helping reduce carbon emissions and operational costs. Compliance with certain labor requirements is necessary to receive the full credit. NACUBO will be actively monitoring and addressing these issues to support institutions effectively.
Ensuring Successful Student Outcomes
Higher education institutions are putting a focus on ensuring successful student outcomes. Institutions are implementing data-informed solutions to support students in their academic journeys, with guided pathway initiatives to help identify challenges and deploy interventions. Understanding the diverse backgrounds of students, particularly those from low-income backgrounds, is essential to support their strengths and goals effectively.
Also, institutions are seeking new resources for investments in students, faculty, staff, and support structures. Though, they are facing regulatory challenges due to the Department of Education's rulemaking process, which involves multiple stages, including public hearings, requests for nominations, and negotiation rounds before the proposed rules are published. There is a significant focus on student debt forgiveness, which has taken precedence over other issues, and colleges are actively monitoring these developments.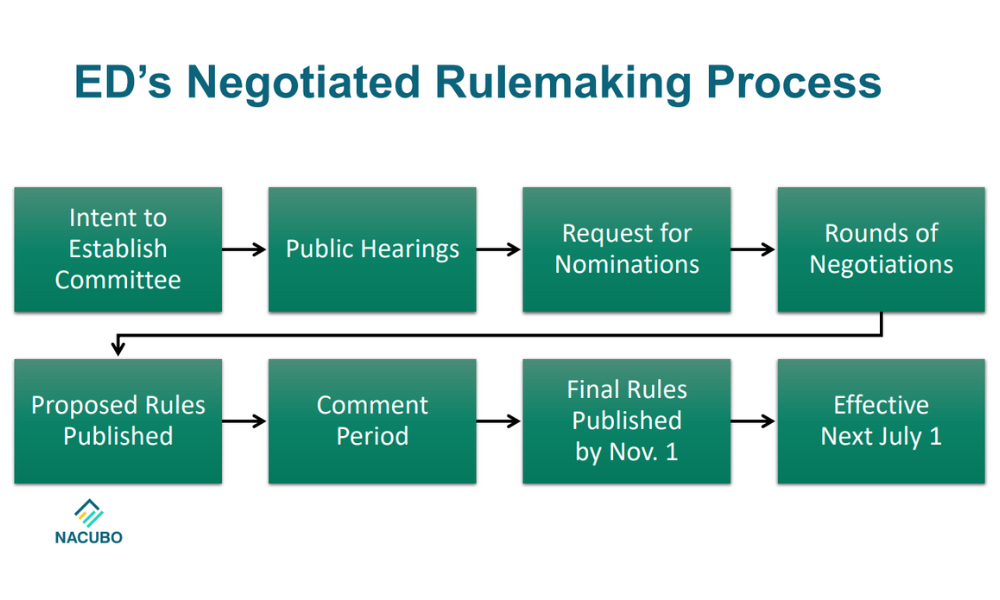 Furthermore, colleges needed to address financial responsibility, administrative capabilities, certification procedures, and ability to benefit, with proposed rules expected to be published by November 1, 2023. There are concerns about accessibility rules for web information and the importance of mental health support for college and university students, especially in the context of the challenges posed by the COVID-19 pandemic. These issues are vital for ensuring the success and well-being of all students in higher education institutions.
Securing and Modernizing Technology Systems
Securing and modernizing technology infrastructure is yet another challenge presented to higher education institutions. These challenges encompass managing cybersecurity and data privacy to prevent data breaches and revenue loss, as well as reviving and modernizing legacy systems that have evolved over time. The integration of artificial intelligence into the education sector presents opportunities and challenges, impacting both the workforce and student experience. To navigate these challenges and opportunities successfully, institutions need careful planning and investments in technology and infrastructure to ensure long-term success for students and their workforce. This discussion also touched on the role of third-party servicers in managing technology infrastructure, as well as the Department of Education's updated guidance, which affects entities such as online program managers.
Additionally, the Federal Safeguard Rules audit objectives have been updated to ensure institutions have assigned qualified individuals to oversee information security programs and have developed written security programs that adhere to essential safeguard elements specified in the rules. These efforts are all part of the ongoing process of securing and modernizing technology systems in the education sector.
Navigating Affordability and Enrollment Management
Currently, colleges and universities are trying to navigate affordability and enrollment management along with the increasing cost of attendance and growing competition to attract new students. To counter this, many institutions, both public and private, have increased their spending on institutional grants, scholarships, and financial aid, primarily aimed at first-time undergraduates. Recent studies indicate that nearly 90 percent of entering first-time students at private colleges receive institution-funded grants or scholarships.
Public universities have also significantly increased funding for institutional scholarships and grants between 2009 and 2018. However, despite these efforts, numerous colleges have witnessed stagnation in enrollment, and limited resources may constrain their capacity to further boost their aid budgets. This challenge intersects with other key priorities, including securing and modernizing technology infrastructure, maintaining a capable workforce, and ensuring successful student outcomes.
Add to this, changes to simplify the FAFSA and new expected family contribution standards play a role in reshaping resources and guiding students on affordability. Legislative actions on Capitol Hill, such as the Tax-Free Pell Grant and the Charitable Act, are also being closely monitored as they can impact institutional budgets and affordability strategies. Hence, navigating affordability and enrollment management involves addressing these complex challenges through various means, aligning resources, and staying attuned to policy changes at both the agency and legislative levels.
Meeting Physical Infrastructure Needs
Higher education leaders grapple with multifaceted challenges in making critical decisions about infrastructure investments for their campuses. These challenges involve aligning available physical space with enrollment needs, effectively allocating resources, and addressing the evolving demands of post-pandemic learning and work modalities.
Furthermore, the impending demographic shift in the student population and questions surrounding the value of a college degree add complexity to long-term planning. Financial considerations regarding the maintenance of large brick-and-mortar facilities, in light of inflation and labor requirements, further complicate the decision-making process for educational institutions. Despite these challenges, there are opportunities for institutions to address their physical infrastructure needs.
On the legislative front, initiatives on Capitol Hill are aimed at restoring state and local government's ability to use advanced refunding and increasing limits on bank-qualified bonds. Additionally, the issue of Build America Bonds, which had previously facilitated low-cost financing for capital projects, is a subject of current attention. While these issues are central to addressing the physical infrastructure needs of higher education institutions, progress depends on resolving broader political matters in Congress. As the regulatory process continues, it remains important for institutions to navigate the evolving landscape, advocating for their interests on Capitol Hill while emphasizing the valuable contributions of higher education.
Author: Natalie Schwarz
Natalie Schwarz is a Content Marketing Writer for Nelnet Campus Commerce. She holds a Master of Arts degree in Creative Writing and has over a decade of professional writing experience. When she's not crafting content for blogs, case studies, and social media, you can find her enjoying the outdoors with her husband and their twin boys or relaxing with an embroidery project and a podcast.