Breaking Down the Top 5 Higher Education Trends
With a new year comes new trends, including in the higher education industry.

Higher education institutions need to be prepared to adapt to meet the evolving needs of their campuses.
This year, the world of higher education is poised for important changes. With the advent of new technologies and the evolving needs of staff and students, institutions must adapt to remain relevant. Here are five higher education trends to watch in 2023:
#1 Continuation of online education
The pandemic accelerated the shift towards remote and hybrid learning, which is expected to continue in 2023. Institutions need to leverage their technology to offer students more flexible learning options, including online courses, micro-credentials, and stackable degrees. Alternative credentials, such as badges and certificates, are gaining popularity as they provide tangible evidence of a student's skills and knowledge. As the job market becomes increasingly competitive, students are looking for ways to differentiate themselves, and flexible, online education options can help them achieve this.
#2 Affordable tuition options
Cost is a major factor in the decision-making process for many students and families. If a college or university offers lower tuition rates than their competitors, they may be able to attract more students who are looking for an affordable education. Additionally, affordable tuition can make higher education more accessible to students who might not otherwise be able to attend. A great way to help lessen the burden of tuition payments is to offer payment plans, like those offered by Nelnet Campus Commerce. Payment plans are a great way to support student success by offering flexible payment options over the course of a term or several terms.
#3 Recruitment of international students
In 2020, the number of newly enrolled international students dropped 16 percent. While the pandemic impacted these numbers, some educational leaders point to the social and political environment in the U.S. as partly the reason for this decline as policies on U.S. visas and immigration have become more restrictive. Recruiting international students can bring many benefits to an institution as they contribute to a more diversified student body and can be a significant source of revenue. Not to mention, international recruitment can enhance an institution's reputation and support research and innovation with global partners. If finances are an issues for international students, there is always the option of offering international payment plans.
#4 Improvements in Technology
With many students still interested in hybrid learning, technology will continue to improve at higher education institutions. Technology will need to support innovative and interactive teaching methods and facilitate personalized learning, enabling students to access course materials and resources from anywhere, at any time. Enhancements in technology on campus can also lead to improving administrative efficiency. Updated technologies can streamline administrative processes such as tuition management, enrollment, and registration. Improvements to technology can save time and resources for both faculty and staff and improve the overall student experience.
#5 Well-Being of Staff and Students
Educators and those in professional services have the highest burnout rate of any professions, according to a 2022 Gallup study. In higher education, leaders can work to establish a feeling of community on campus to help rebuild staff morale and students' sense of belonging. When students and staff are in good physical and mental health, they are more likely to be engaged and productive, leading to better academic outcomes. This can improve retention rates and graduation rates, ultimately benefiting the institution's reputation.
Higher education may face many changes in 2023, so institutions need to be prepared to adapt to meet the evolving needs of their campuses. By continuing to offer hybrid learning, updating technologies, and improving support for the wellbeing of staff and students, institutions can embrace these trends and positioned themselves for future success.
Looking for more higher education trends, check out our insights and sign up for our newsletter!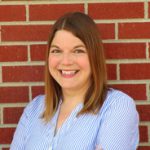 Author: Natalie Schwarz
Natalie Schwarz is a Content Marketing Writer for Nelnet Campus Commerce. She holds a Master of Arts degree in Creative Writing and has over a decade of professional writing experience. When she's not crafting content for blogs, case studies, and social media, you can find her enjoying the outdoors with her husband and their twin boys or relaxing with an embroidery project and a podcast.