3 Ways to Make Your Higher Education Business Office More Efficient
Many higher education institutions are still working with limited resources.

Implementing an automation solution can help with efficiency in your higher ed business office.

Using analytics at your institution can allow you to make more informed decisions.
Even with the effects of the pandemic beginning to diminish, many higher education institutions are still dealing with a reduction in funding. When funding resources decrease, it can force you to reduce costs and change priorities, including in your institutions business office. Here are three tips on how you can add efficiencies to keep the business office at your higher education institution running smoothly.
Implement Automation for Tuition Payment Processing
Adding an automation solution to some of your office's usual tasks, like tuition payment processing, will give your staff the opportunity to focus on other things while still meeting the objectives required. Billing and payments don't have to be complicated, and with an automation solution your business and financial aid offices can effectively manage, organize, and accept payments — all from one dashboard. Another benefit is that real-time reporting can be pulled in minutes. With an automation solution, you can create a unified payment experience for your staff and students.
Offer Payment Plans to Your Students
From two-year community colleges, to four-year universities, and even graduate school, some students may struggle to pay their tuition on time. By offering Payment Plans to your students, you allow them to spread their tuition payments across terms, interest-free, keeping them attending classes. At Nelnet Campus Commerce, we offer three types of payment plans which support nearly every student on campus, no matter their situation. Our plans integrate with your ERP, come with customizable payment options/schedules, and are housed in a helpful, easy-to-navigate dashboard – helping you increase receivables, reduce workloads, and bring efficiency to your higher education business office.
Make Informed Decisions with Payment Analytics
Using analytics in various aspects at your institution can allow you to make more informed decisions. For the business office at your institution, using payment analytics can track student payment history over time to identify trends across campus. This data can reveal student payment habits, so you can know which ones may need help with payments in the future. Moreover, payment analytics that sync with your payment plans can help you predict the amount of revenue your plans will generate – reducing guesswork from important financial decisions.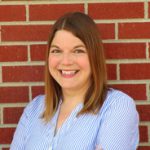 Author: Natalie Schwarz
Natalie Schwarz is a Content Marketing Writer for Nelnet Campus Commerce. She holds a Master of Arts degree in Creative Writing and has over a decade of professional writing experience. When she's not crafting content for blogs, case studies, and social media, you can find her enjoying the outdoors with her husband and their twin boys or relaxing with an embroidery project and a podcast.