Interview Corner
Lori Prange
New Director of Higher Education Implementation for Nelnet Campus Commerce
Lori was recently promoted to Director of Higher Education Implementation.

In her new position, she is looking forward to educating others about Nelnet's implementation process and collaborating with internal teams.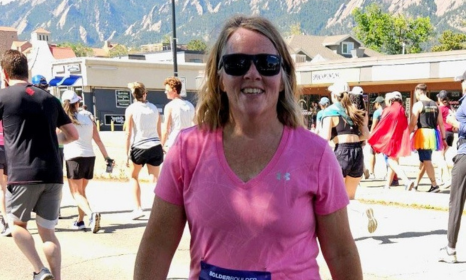 How has your role evolved since starting at Nelnet? Any career highlights to share?
I joined Nelnet Campus Commerce about 11 years ago. My first three years, I managed the QuikPAY implementation team. From there the team grew to include the implementation of all Nelnet higher education products and services. Through my time here, I have enjoyed growing with the team and working on implementation strategies to meet the ever-changing needs of our clients.
What do you enjoy about working in the higher education industry?
Helping our clients provide payment options on campus. Each client brings uniqueness to our projects and our client resources have competing priorities and projects to manage. I enjoy working to enhance how we can provide a strategy to implement a solution that meets their business need, in the most efficient way possible.
What interested you in the position of Director of Higher Education Implementation?
Onboarding is a critical part of our customer journey. The Implementation Team is passionate about making the onboarding process a great experience and a place where we can build long-lasting client relationships. I am excited to continue collaborating with this incredible team to enhance our processes and deliver customer-centric implementation strategies.
What are you looking forward to most as you start in your new position?
Educating others about our implementation process and collaborating with internal teams to enhance our processes and solutions. During our implementations, the Project Team members are on the front line with our clients, with a goal of making sure our clients are excited about their purchase with Nelnet and that the client realizes the value of the solutions we provide.
What do you think is an important or interesting skill you bring to your role?
I have over 30 years' experience implementing software solutions on a variety of platforms. Early in my career, I had the opportunity to work with startup companies that were constantly delivering new, leading-edge solutions and new delivery strategies. I challenge myself and others to think differently with the questions – What if we could do that? What would it look like?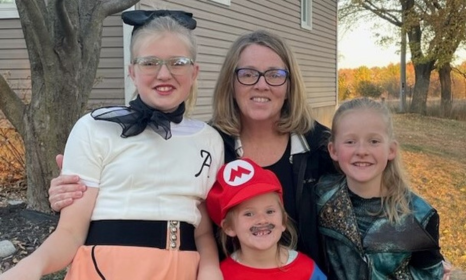 What is a goal you would like the implementation team to achieve in 2023?
I am excited about implementing our recently enhanced implementation methodology. These changes will strengthen our partnership with clients and internal teams and will provide timely guidance and best business practices in all aspects of the implementation process.
Is there a specific Nelnet Campus Commerce solution you are excited for clients to implement?
We have great products! My goal is to make sure we implement a solution that meets the client's business needs. I am excited about implementing our workshop concept as part of our implementation process. The workshop will take a deep dive into understanding the client's business need and then walk through the solution in depth, validating we are meeting the client's need.
What techniques help you stay organized and focused?
OneNote is my best friend for organizing meeting notes and to-do lists. Also, I schedule a weekly focus time on my calendar. Our days are so full of tasks, emails, and calls, I focus on the areas that will make an impact on achieving our goals and bring the biggest value to our work and our clients.
Share with us a valuable piece of advice that someone has given you.
I have had great mentors and advice over the years! Recently a colleague told me to "Just be yourself." That comment has motivated me a great deal to bring my best self to work. Helping me to bring the expertise and knowledge that I have to offer and stay open to others with expertise that I can learn and grow from.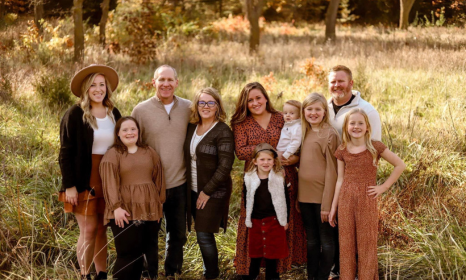 Outside of work, do you have any activities or hobbies that you enjoy?
I enjoy spending time with my family – my husband Cary, three daughters, my son-in-law, and being grandma to four grandchildren is the best! My favorite activities are running, gardening, and playing pickleball.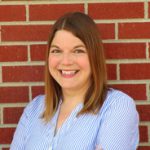 Author: Natalie Schwarz
Natalie Schwarz is a Content Marketing Writer for Nelnet Campus Commerce. She holds a Master of Arts degree in Creative Writing and has over a decade of professional writing experience. When she's not crafting content for blogs, case studies, and social media, you can find her enjoying the outdoors with her husband and their twin boys or relaxing with an embroidery project and a podcast.