We held our very first regional conference, CampusConnect East, at Temple University in Philadelphia, PA.

Sessions focused on revenue and retention tactics, product development, data security, strategies for higher education, and a fun night out at the ballpark.
Recently, we held our very first regional conference, CampusConnect East, in person at Temple University in Philadelphia, PA. It was an amazing gathering of educational professionals from across the East Coast, with representatives from nine different schools. This free event provided a platform for attendees to exchange valuable insights, discuss strategies for higher education success, and forge meaningful connections. Here's an overview of the conference, highlighting key sessions and memorable moments.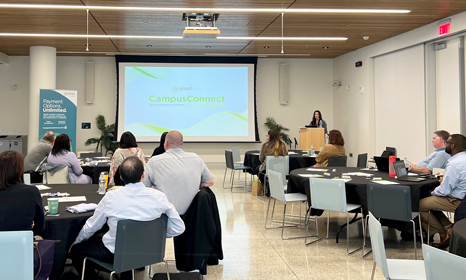 This regional conference brought together 16 attendees from nine institutions across the East. The institutions represented were Boston University, Columbia University, Marist College, Muhlenberg College, Rivier University, Salve Regina University, Southside Virginia Community College, Temple University, and Virginia State University. The diverse range of institutions ensured a wealth of perspectives and experiences.
Discussing Revenue and Retention Strategies
One of the conference's focal points was a discussion on revenue and retention strategies employed by different campuses. Attendees had the opportunity to learn from one another, sharing successful approaches to enhancing student retention rates and generating revenue. This exchange of ideas provided valuable insights for all participants.
Client Feedback and Product Development
During the conference, there was a dedicated session on gathering product feedback and understanding what clients truly want from existing products and forthcoming features. Brittany Hubbard, Director of Product Strategy for Nelnet Campus Commerce, emphasized the importance of directly asking schools for their input, rather than Nelnet just making assumptions. This open dialogue enabled participants to express their needs, ensuring that future product developments are tailored to meet the specific requirements of the individual higher education institutions.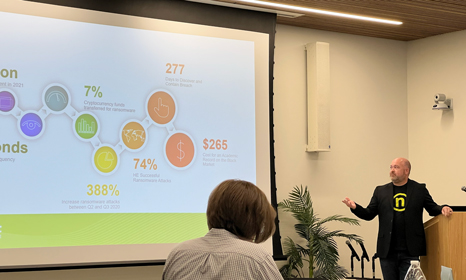 Importance of PCI and End-User Security Training
One of the most popular session at the conference revolved around the significance of PCI (Payment Card Industry) and end-user security training at educational institutions. Participants recognized the weight of potential security breaches and the importance of not only training staff to identify phishing attempts, but also educating students to be vigilant as well. This session shed light on the critical nature of cybersecurity in the academic environment as higher education institutions are prime targets for cyber-attacks.
Strategies for Higher Education Success Panel
This panel served as an open forum for institutions to share effective practices and exchange thoughts and questions regarding implementations at their own campuses. Set up similar to a solutions workshop, schools proposed innovative products or processes that had helped them overcome challenges. Attendees left with a broader perspective on problem-solving strategies, armed with potential solutions to explore further at their own institutions.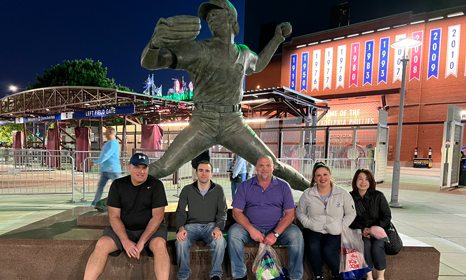 In addition to the enriching sessions, the conference offered a networking opportunity with a night out in Philadelphia! Conference attendees enjoyed a professional baseball game at Citizens Bank Park. Participants took some time to relax, connect, and enjoy an evening of camaraderie while cheering on the Phillies against the Arizona Diamondbacks. During this outing, there was also a dog-friendly event, "Bark at the Park" which benefited PAWS (Philadelphia Animal Welfare Society).
We extend our heartfelt gratitude to Temple University for their gracious hospitality in hosting our conference. Also, we would also like to acknowledge our ongoing partnership with GradGuard, whose support and collaboration made CampusConnect East possible. Without these contributions, this enriching experience would not have come to fruition.
Our next regional CampusConnect event, CampusConnect West, will be hosted at the University of Wisconsin – Milwaukee, July 11-12, 2023! This free, in-person conference is geared toward the interests of the Midwest region. We're excited to bring together professionals from across the Midwest and Western United States for networking, discussions of industry topics, solutions, and product roadmaps.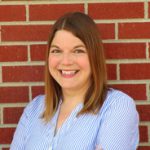 Author: Natalie Schwarz
Natalie Schwarz is a Content Marketing Writer for Nelnet Campus Commerce. She holds a Master of Arts degree in Creative Writing and has over a decade of professional writing experience. When she's not crafting content for blogs, case studies, and social media, you can find her enjoying the outdoors with her husband and their twin boys or relaxing with an embroidery project and a podcast.